A great exterior painting project starts with the proper prep work and is finished with quality exterior paint, stain, and caulk.
Our Professional Painters and Quality Managers are committed to providing an exceptional experience through the painting process.
We take pride in our work so you can take pride in your home!
Guy Painting wants to be YOUR home exterior painter!
We offer FREE color consultations!
"You can trust Guy Painting's expertise to perform the proper professional prep work and to use the best products to protect and beautify your home." Ron Jones – Owner
Listed below is the detailed process Guy Painting's professional home painters go through when painting the outside of every house to ensure your exterior painting job looks great and lasts!
– Wood rot repair/replacement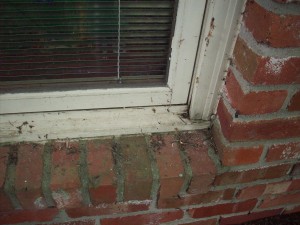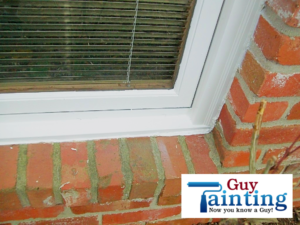 At Guy Painting we repair or replace wood that has been damaged over time. This sets us apart from other Indianapolis home painters and is the foundation for a great looking paint job for the outside of your house. It's just one of the reason we are the best exterior painters in Indianapolis!
– Repair damaged and rotten wood:
Repair Wood Windows – by replacing only the rotten part – saving thousands over replacement. Our carpenters can rebuild wood windows that are even better than new!
– Replace damaged and rotten wood:
Exterior Wood Trim Replacement
Exterior Wood Siding Replacement
Exterior Wood Boards – including gutter board Replacement
Wood Soffit and Fascia Replacement
– Scrape / Sanding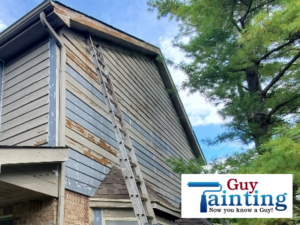 Before we start painting the outside of a house, we remove loose and failing paint. We also light sand areas as needed to lessen exterior paint failure and cratering.
We pay special attention to scraping on surfaces like your windows and door frames!
– Prime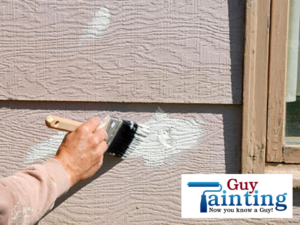 Guy Painting will prime all bare, rough, peeling areas, and new wood – with a high-grade exterior primer. We also use a masonry primer on concrete, new brick, block, and other masonry surfaces that have never been painted or where the paint is failing.
Priming is an essential part of proper painting prep work!
– High-Grade Caulk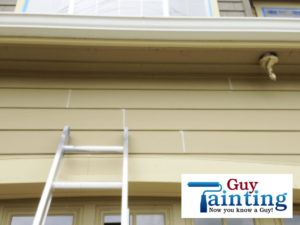 There are lots of options in caulk. As professional and experienced exterior painters, we know the best caulk to use for your home painting job to last. We use our years of painting in Indianapolis and the surrounding areas to ensure your home is caulked correctly with the best caulk for the surfaces it joins.
Caulking not only helps make the outside of your home look beautiful, finished, and seamless when our home painters leave, but it is also essential to protect the home and save money on utilities!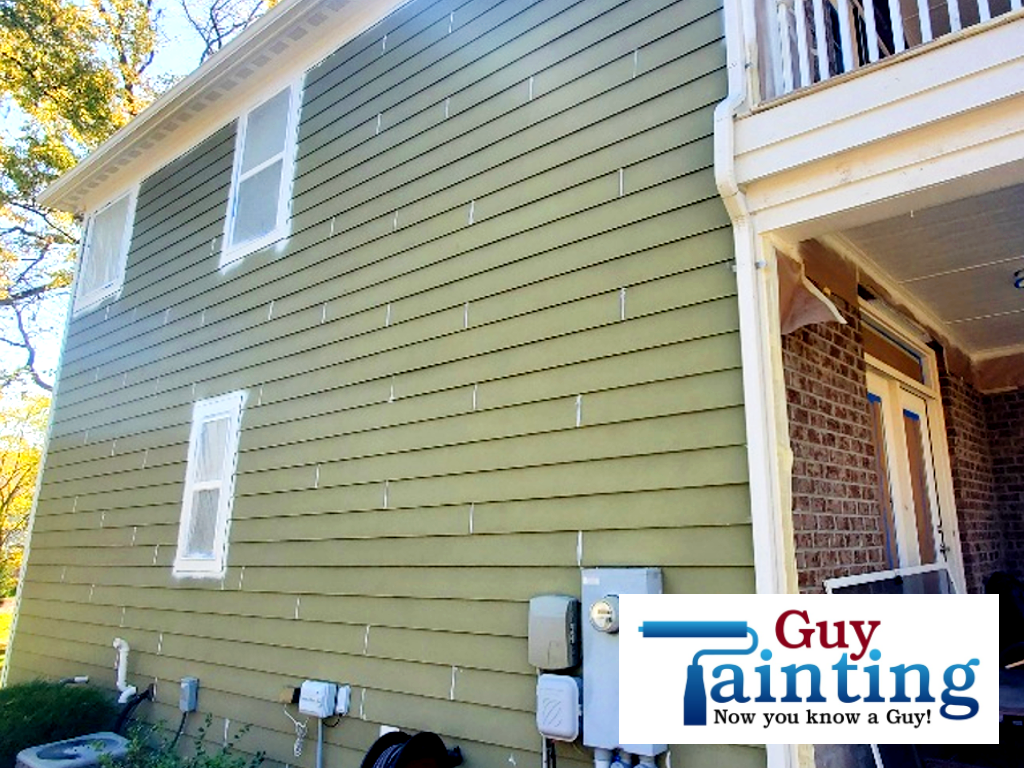 – Rotten Gutterboard Replacement
Gutterboards are exposed to a lot of moisture and can rot before other wood on your home. Even if it's just a few boards, our exterior carpenters can replace the rotten wood behind your gutters – typically without the need to remove the gutters in the process!
Oh, and if you're thinking about getting new gutters on your house when you paint: we can help with new gutter replacement, too!
Before: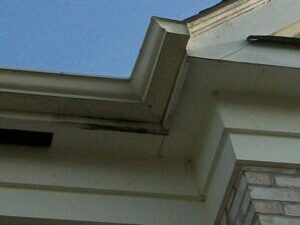 After: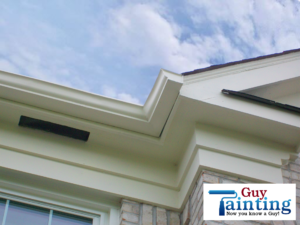 – Rotten Siding Repair and Replacement
As siding starts to look bad, the problem may be more than cosmetic. If you need any wood siding boards replaced, we can change individual boards with the same material. When there's a larger area that needs replaced, we can help you look at updated siding options and replace the entire area.
Whether you just need a few boards replaced or an entire side of your home, we have you covered with just one phone call!
Before: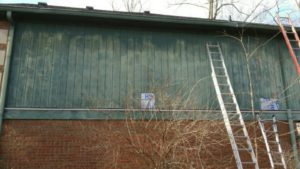 During: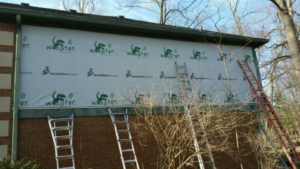 After: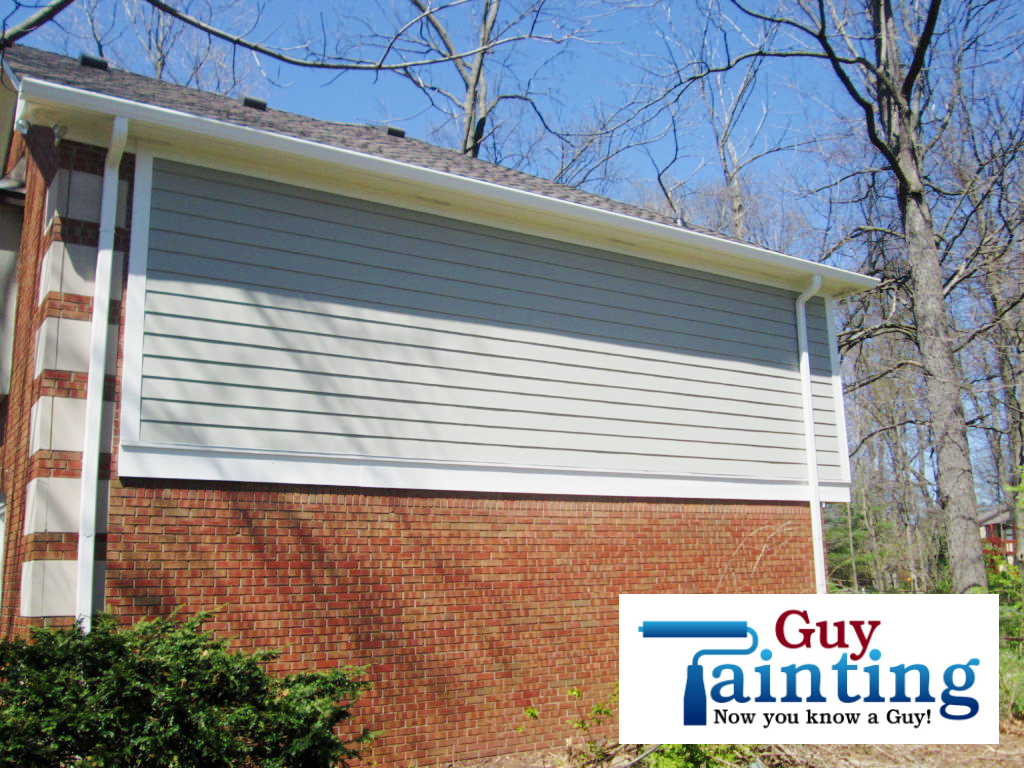 – Window Rot Repair
Is it better to repair a window or replace it? With the right team of exterior carpenters and painters, window repair can be a much better solution! Instead of replacing the entire window, we will repair just the rotten wood.
Our carpenters are experienced and have special equipment to rebuild windows customized for your home. They will look as good as (if not better than!) new windows, and you could possibly save thousands.
Before: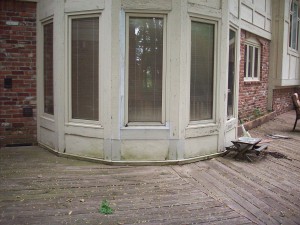 After: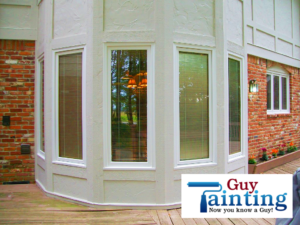 Decks, Fences, and Pergolas
Along with your home's outdoor painting project, our painters can also paint or stain your wood deck, fence, or pergola.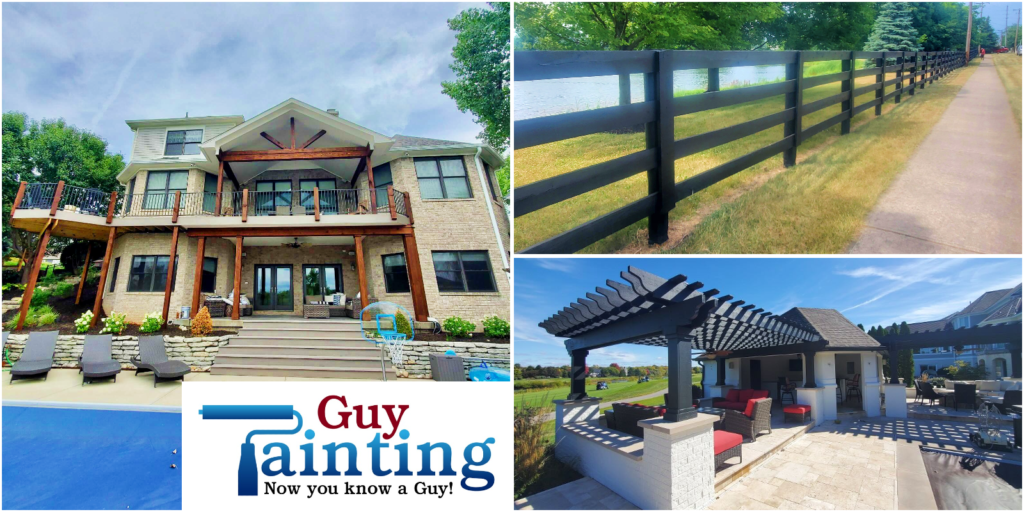 Our painters and carpenters can repair or replace wood on your decks, fences, and pergolas when needed, as well!
Check out recent exterior home painting examples!
Guy Painting's professional and experienced exterior home painters have worked on over 11,000 homes in the Indianapolis area for over 18 years! With all of that experience, you know that you are in good hands with Guy Painting. When it comes to exterior painter reviews, there's a reason Guy Painting comes out on top.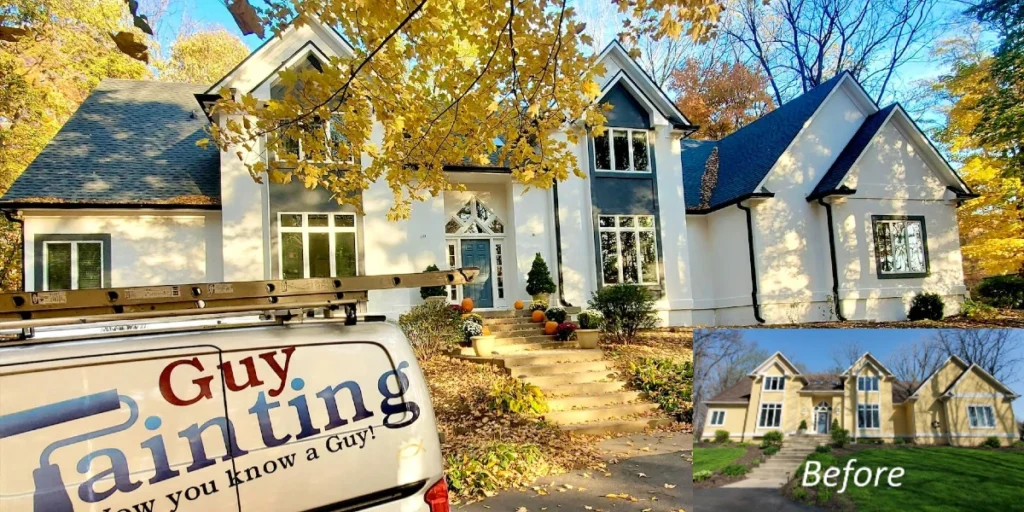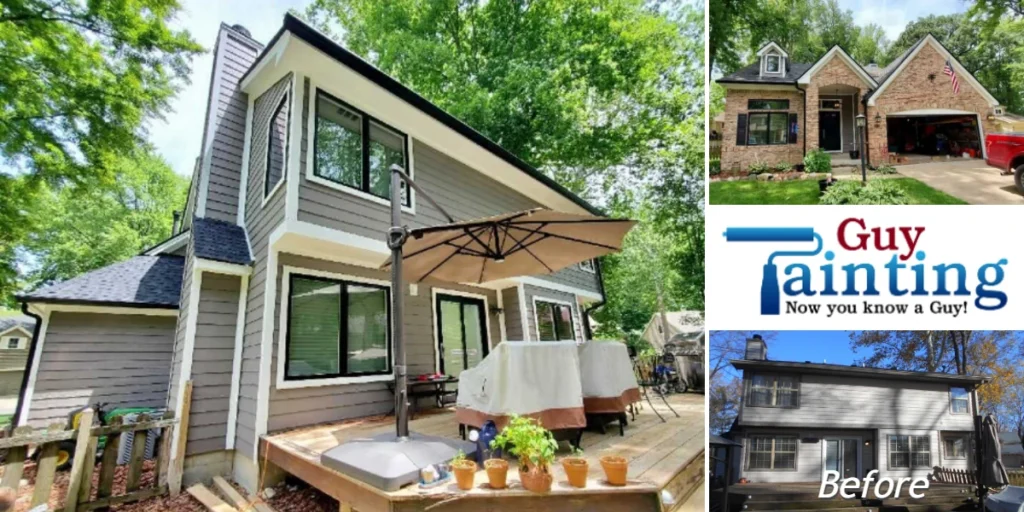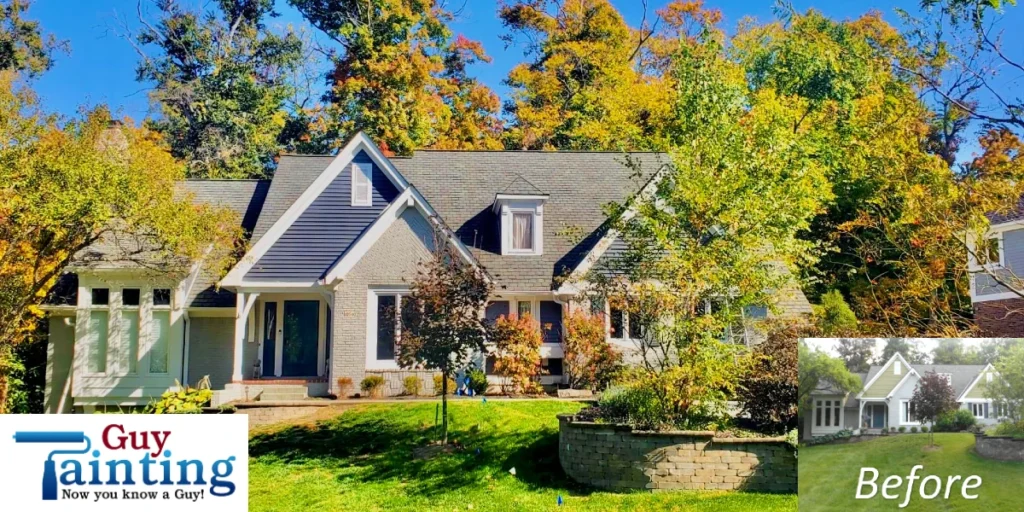 Free Estimates for Exterior Painting
Guy Painting offers free no-hassle estimates. Fill out our quote request form to schedule your appointment!
Guy Painting – now you know a Guy!