Need wood or siding replaced?
Getting a house ready to paint can sometimes call for replacing siding.  Guy Painting can replace wood siding prior to painting on the outside of your home.  We will do what is right to ensure that your home is beautiful and your paint job lasts a long time.
AND, it can give you that updated look you have always wanted your home to have.
After: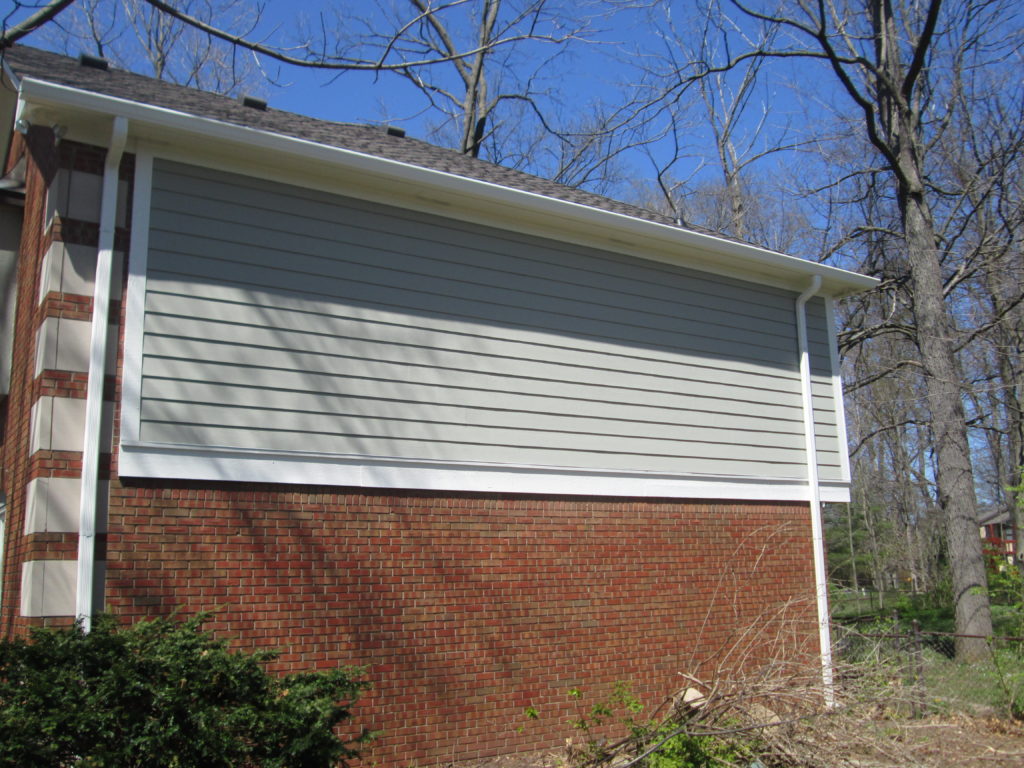 "We love that Guy Painting used the early spring to get the woodwork done on the house.  They were ready to paint as soon as the weather broke.  Everyone at Guy Painting was super professional.  We started with a great estimate with Ron, who pointed out things no one else did, then his carpenters came when they said and clean up after themselves.  Lastly, the painters did a thorough prep and paint job. we could not be more happy with the experience and end result!  Our house looks amazing!  When you higher someone to work on your home, sometimes you sign and cross your fingers. 
We never felt that are so glad we chose Guy Painting!"  P. O'Conner
GRADES: Overall Experience A+, Quality A+, Professionalism A+
Guy Painting, Indianapolis Painter, Exterior Painting, Wood Repair