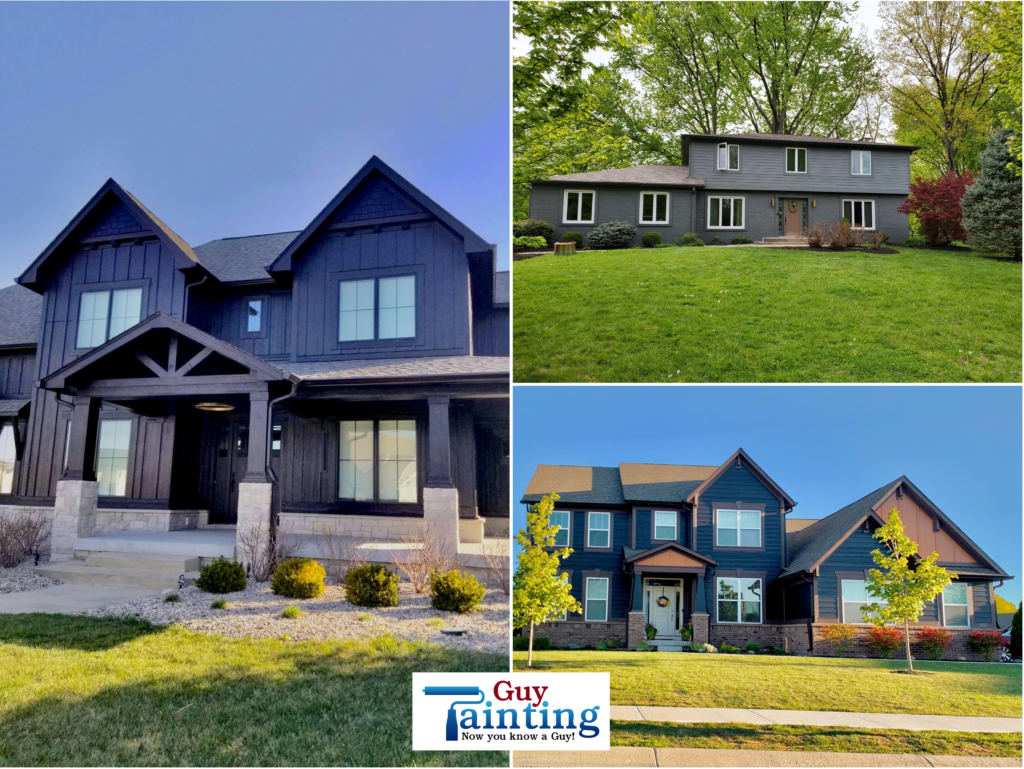 Painting has always been a great way to make a big change to your home while saving money over replacing materials. It's a chance to customize your home and make it a reflection of your personality! Our professional painters know the secrets to achieving beautiful painting results. Something we have been seeing more is using dark exterior paint colors, and we've created some dramatic transformations!
We encourage our customers to follow their hearts when choosing an exterior paint color. While we can match the current color of your home, it's a good time to consider making a change. Choosing colors can be overwhelming, so we are happy to offer a complimentary color consultation to many of our customers!
We'll send a professional designer and color expert to your home to understand your goals, see your home, and help suggest and guide you to the right colors to achieve the results you're dreaming about.
Take a look at some recent Guy Painting transformations using dark colors for exterior painting:
---
Grizzle Gray and Iron Ore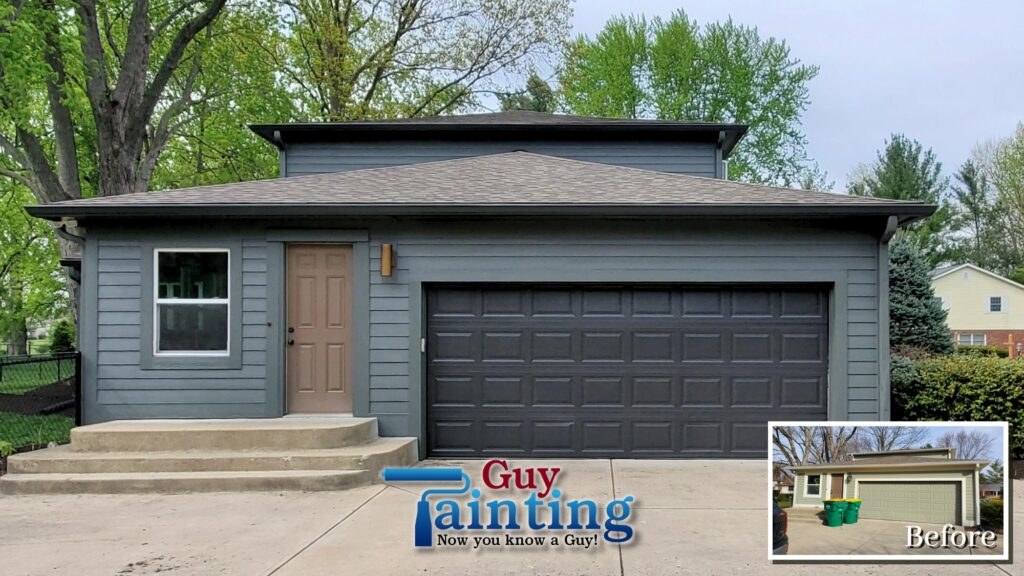 Dark gray siding with black trim makes this North Indianapolis home stand out! In addition to replacing rotten wood, our carpenters removed some decorative trim to keep things clean and simple. You can follow the process from wood trim replacement, cleaning and prep work like covering anything we aren't painting, and then finally the actual painting. As always, the prep work makes all the difference in a painting project!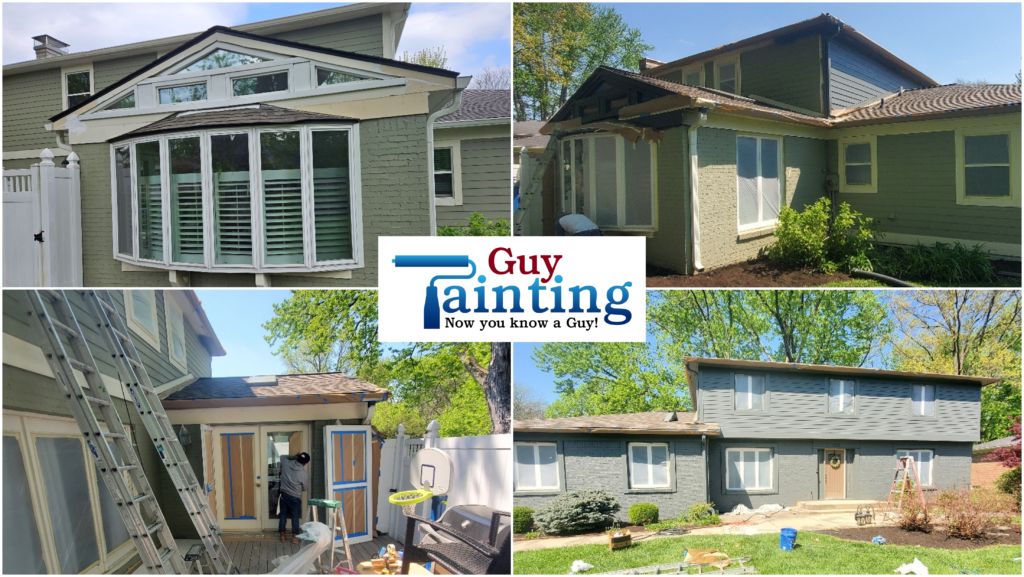 The homeowner kept the black Iron Ore trim to just the roofline, giving a dark gray monotone look to most of the home using Sherwin Williams Grizzle Gray. Gorgeous midcentury accents add a finishing touch to this dramatic look.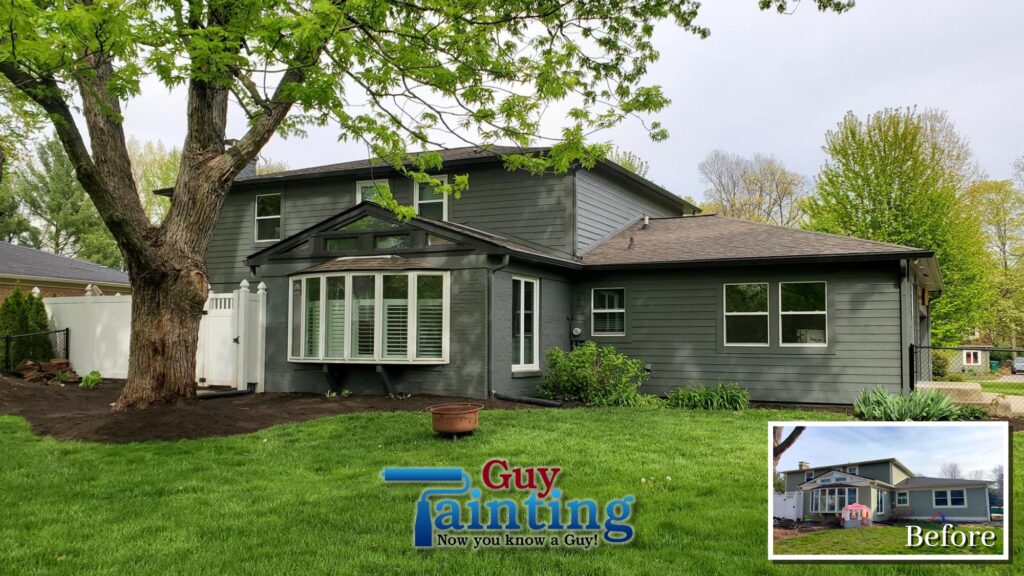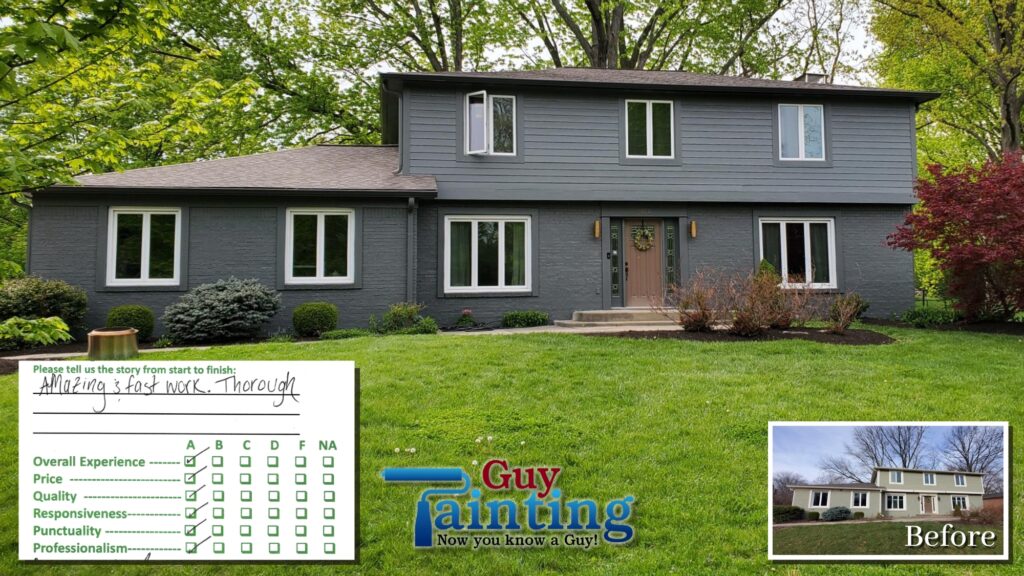 We love a job well done, and there's a reason we have the best painter reviews in Indianapolis! As a local, family-owned painting company, our management team works to ensure every project deserves a five-star painter review and a "Straight A" grade card.
---
Monotone Black Modern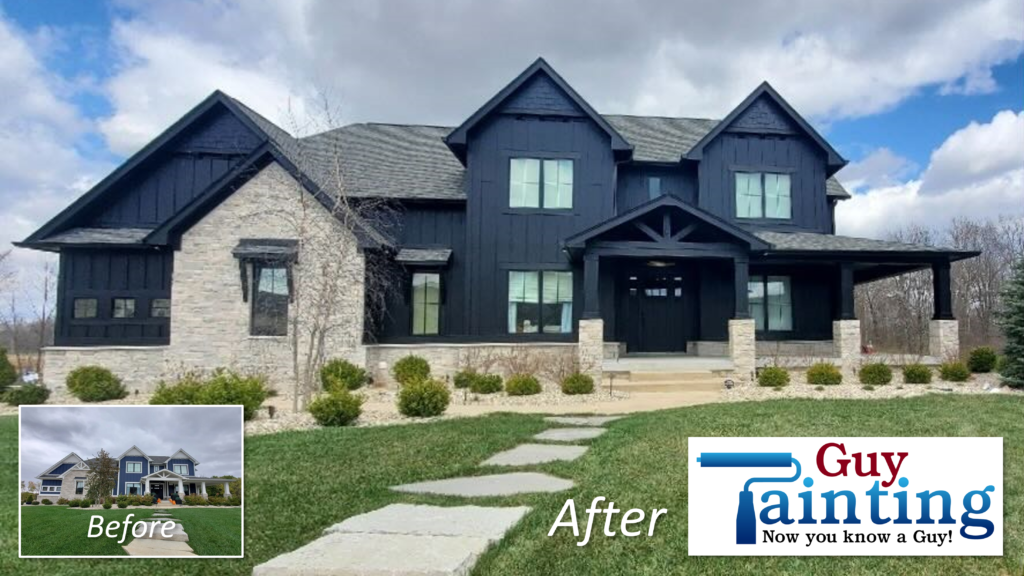 For a more contemporary look, many of our dark exterior color schemes go monotone. That means the trim, siding, and everything on the house is just one color. These Westfield homeowners wanted to make a statement, and they did that going with Sherwin Williams Tricorn Black.
The transformation is dramatic, and our team will be watching over your project from start to finish.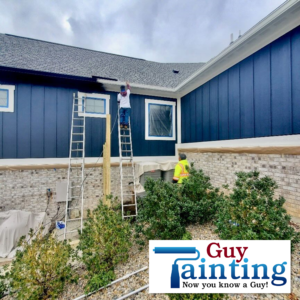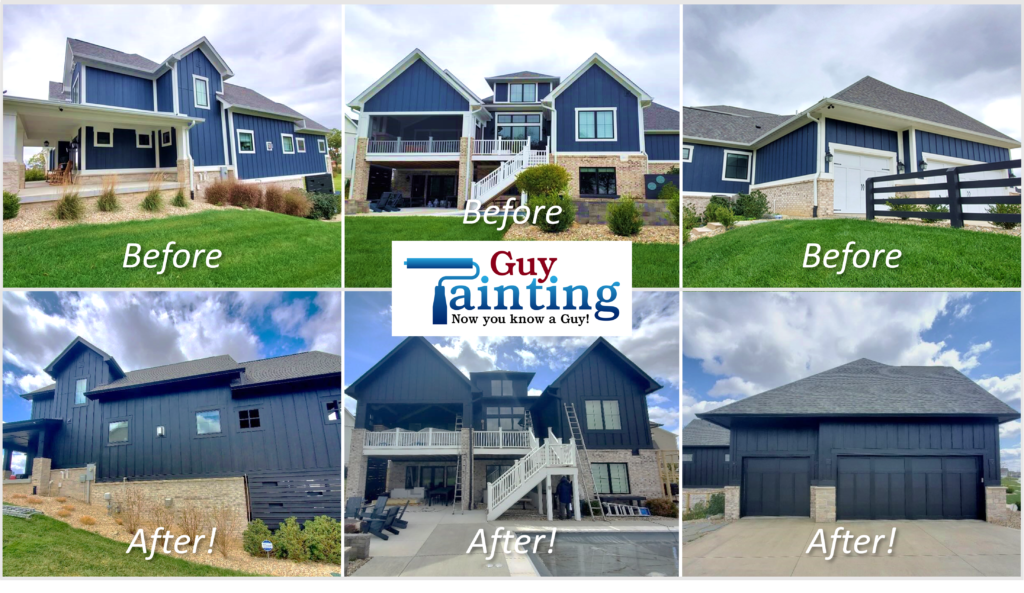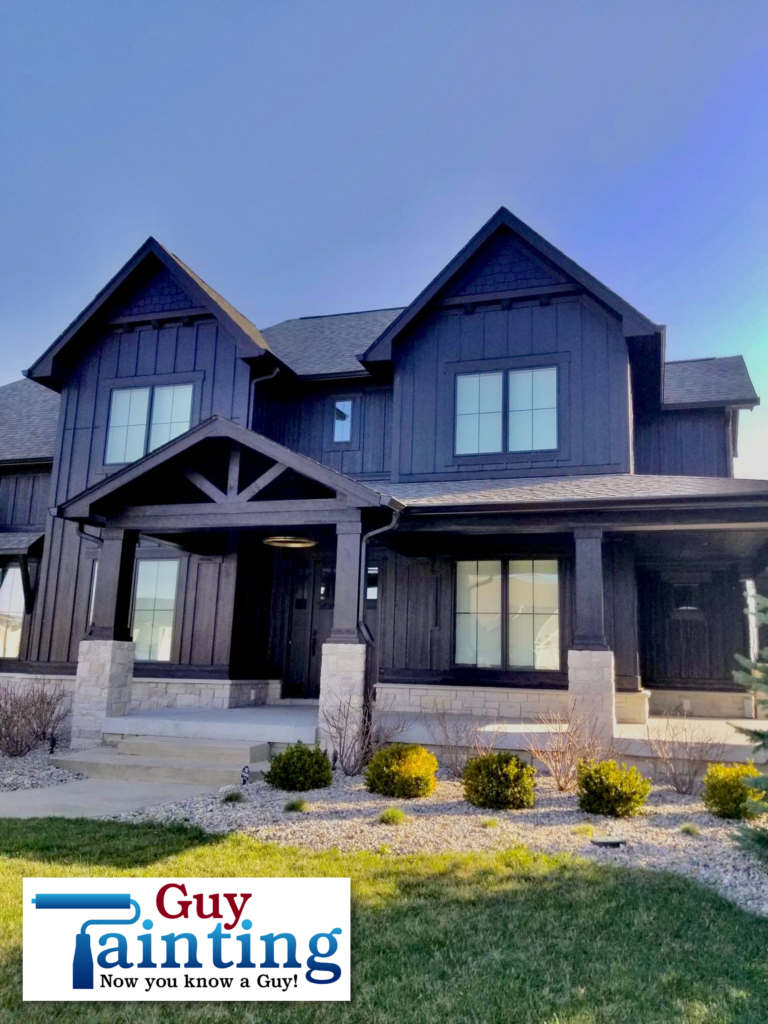 Though an all-black house sounds like it could look dark and foreboding, this home still feels exciting and full of life! Black paint makes other colors come to life, and the stone accents and landscaping pop against the dark home.
Stately and contemporary, this home had no problem selling quickly and for full asking price when the homeowners decided to sell.
Your company is amazing. At closing today on our home, we told the new buyers and both agents how amazing you were. They all took down your information too! 😊 God Bless you all!
---
Black Magic for a Modern Craftsman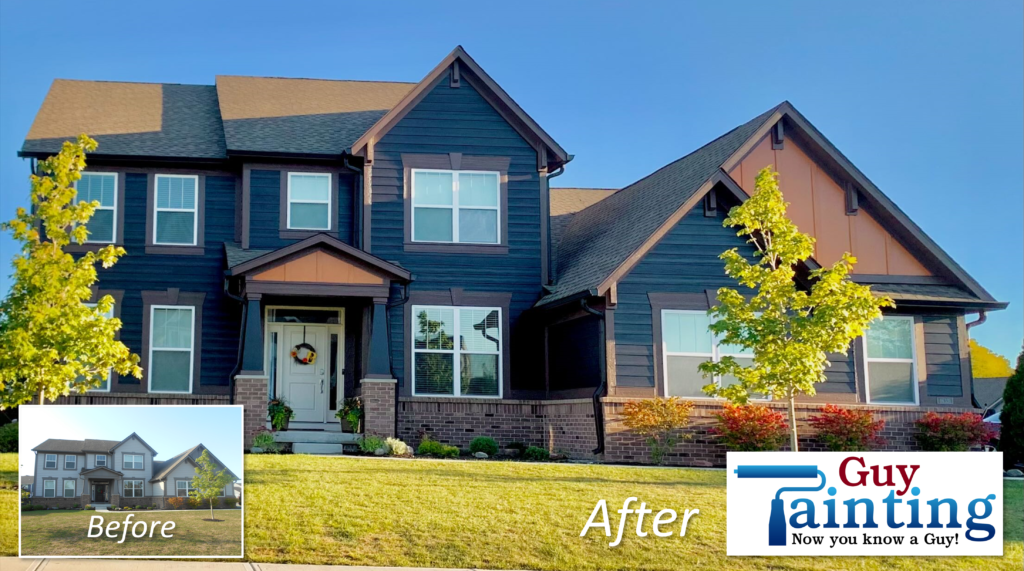 Sometimes you find the perfect house for your family… but the color scheme feels bland and doesn't match your personality. This Fishers/Fortville/Geist family knew exactly what they wanted to do to fix that! With photo inspiration, they met with our Designer and Color Expert to select just the right colors to transform their home.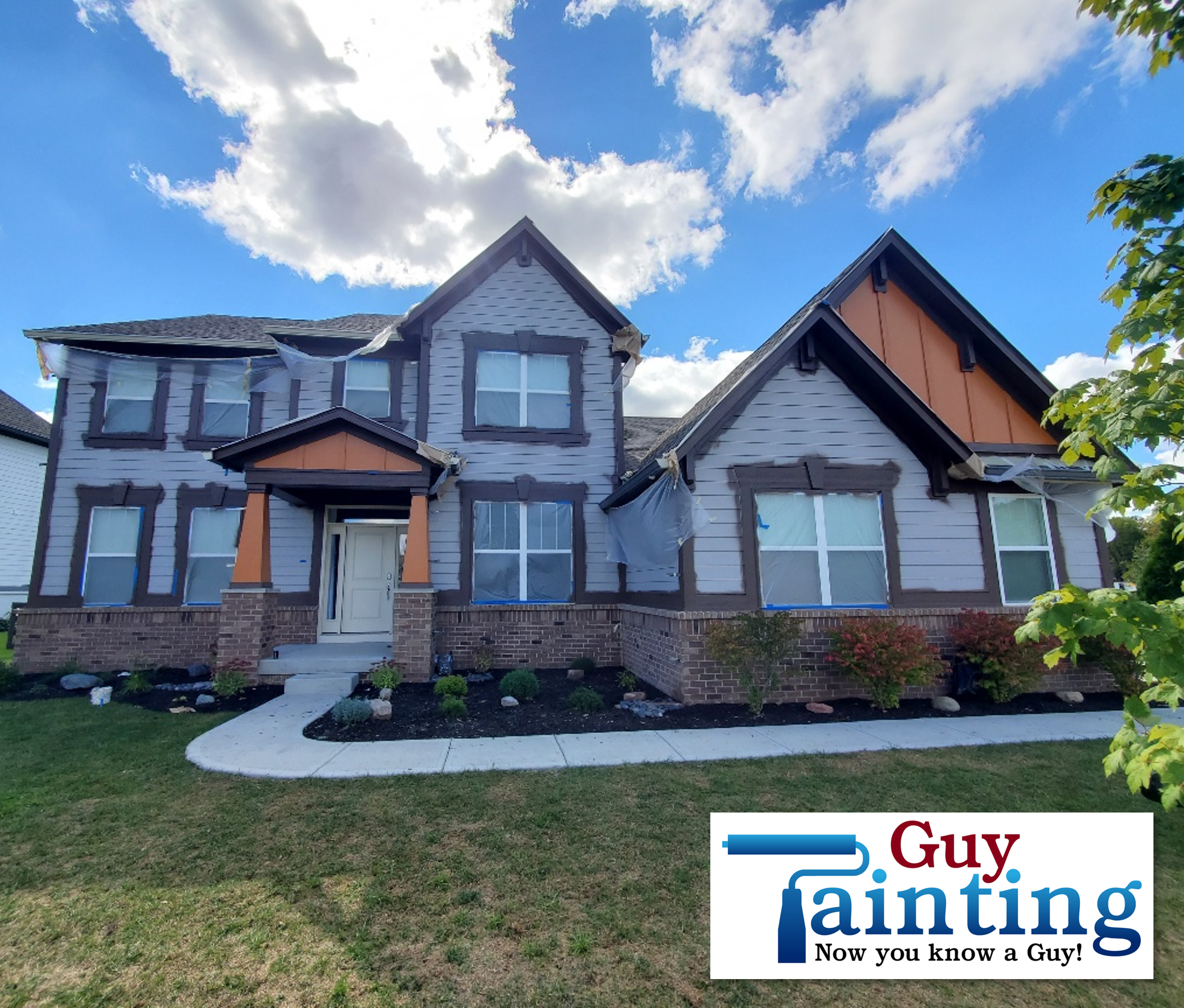 They went with a unique palette using Sherwin Williams colors:
The homeowner worked with the HOA and won them over by showing examples of similar color schemes on other homes. In the end, the results speak for themselves! Black Magic is just a bit warmer than Tricorn Black, perfect for this family. When combined with the brown trim, copper accents, and red brick, this home feels warm and welcoming.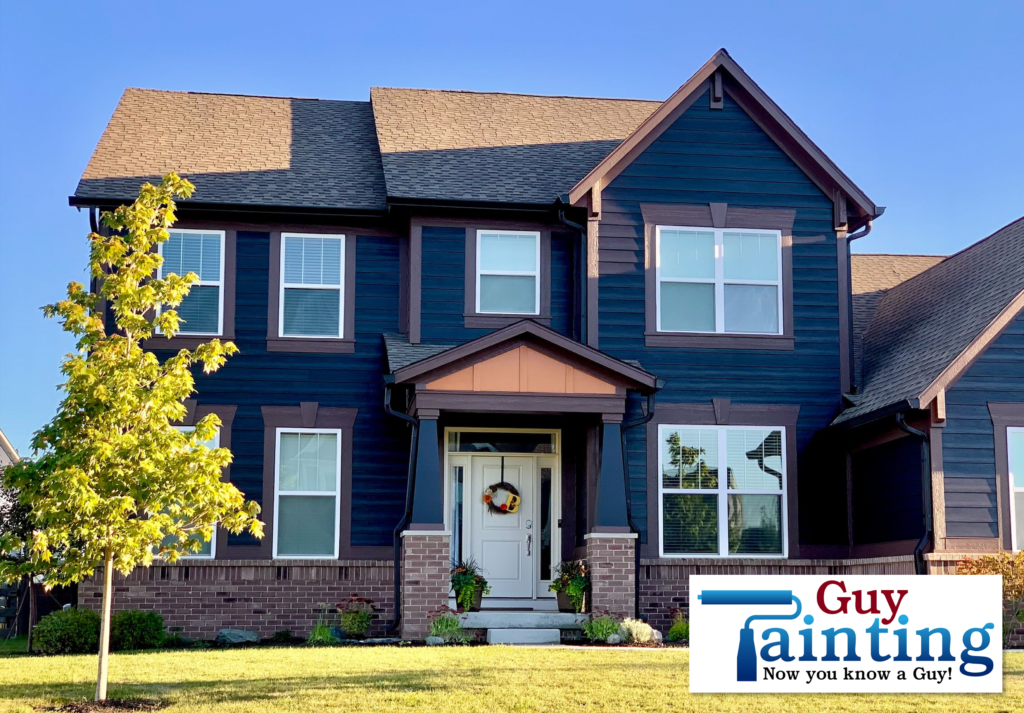 ---
What's the next step?
You may be wondering if a dark or bold color will look good on your home and in your neighborhood. Many of our customers across Indianapolis have older homes in established neighborhoods, and are concerned about making sure their homes still fit in their neighborhoods. Even in Carmel and Fishers neighborhoods with strict HOAs, dark exterior paint colors have been approved and the results are stunning!
Experienced painters and carpenters, professional quality managers, and a management team focused on creating an exceptional painting experience. The Guy Painting difference is noticeable and reflected in our work and painter reviews. Reach out and discover why we are commonly rated as the best painter in the Indianapolis area!
Inspired to update your home?
Give us a call or schedule your free painting quote online today!
GUY PAINTING
Now you know a Guy!  317-708-1200