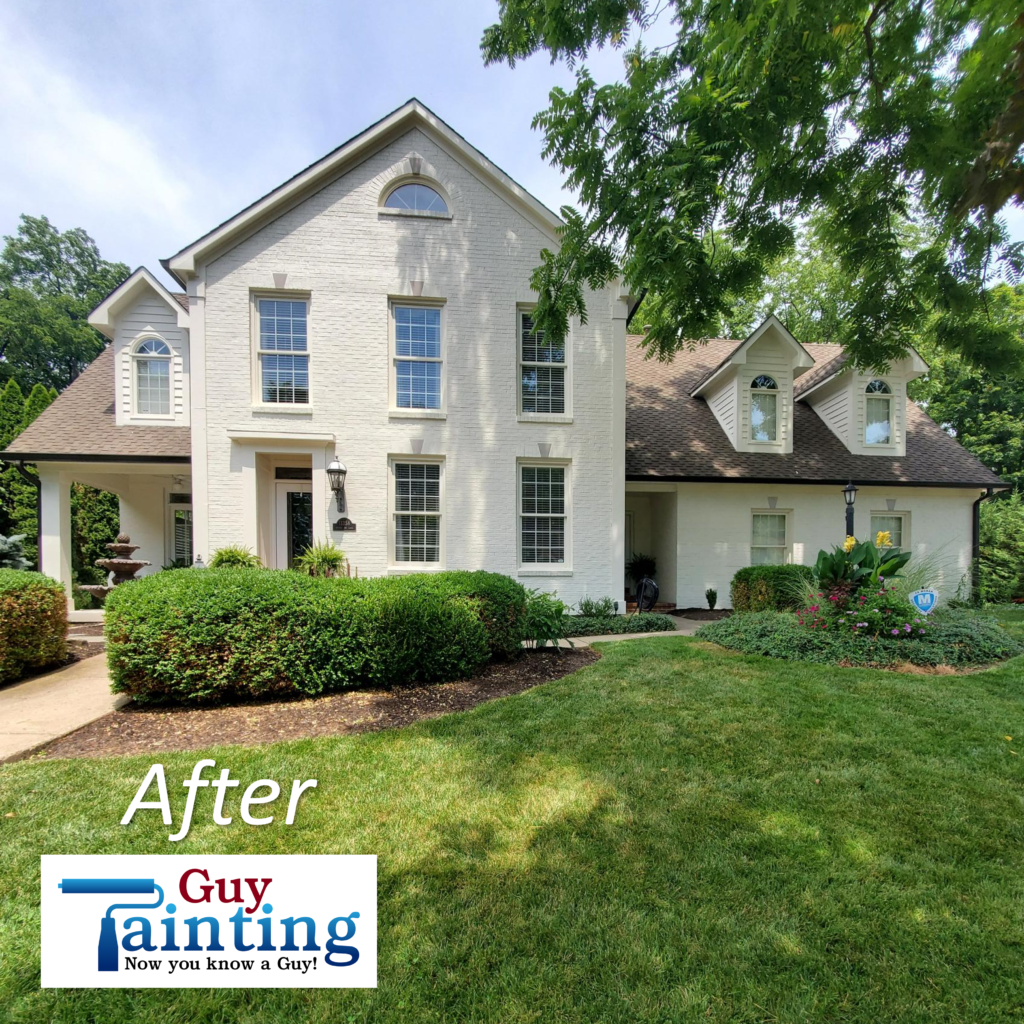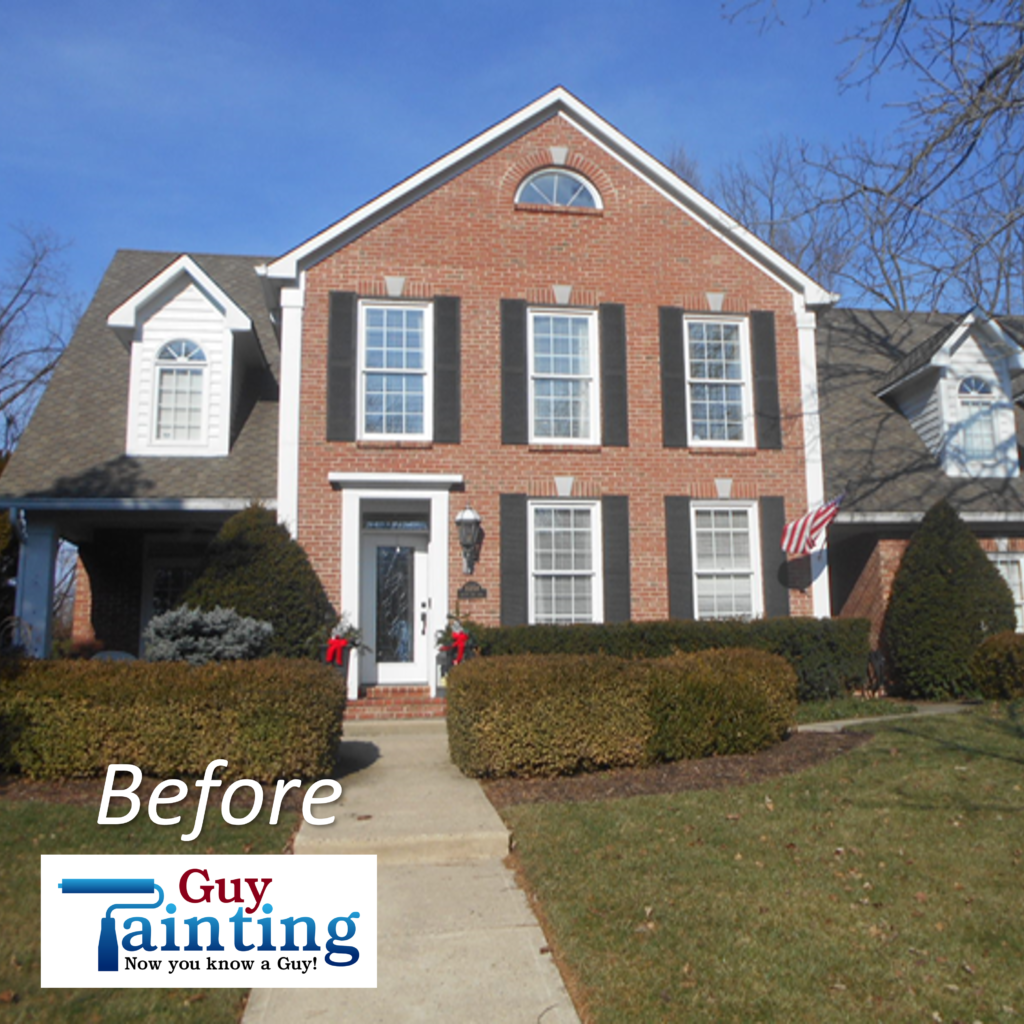 When these Indianapolis homeowners started thinking about painting their house, they knew they wanted to make a big update. It's a beautiful home but the brick was starting to look a little outdated, so they decided to go all in: they painted the brick!
A lot of people are considering painting their brick to update their homes. It's a quick way to completely change the look of a house, and you can change your home into any color you would like. The process for painting brick is more involved than with just painting wood or siding, so it's important to bring in a professional who knows how to paint brick correctly.
The Process
When making this kind of investment in your home, it's important to be sure you have the color that you want! Our team has experience with colors and we sent our PPG Paint specialist to the house to make sure we had an exact match. He was also able to create a custom match for the black contrasting color used on the garage doors and gutters. For the brick, siding, and trim, the homeowners chose PPG 1008-1 Focus. This is a warm neutral white color that feels classic, and the perfect choice for their home!
As with many of our painting projects, the first step is to take care of any wood replacement needed. A painted finish can only be as good as the material that it's on! Luckily our carpenters can take care of most wood issues that we come across. In this case, our carpenters replaced some wood trim, gutter boards, and siding.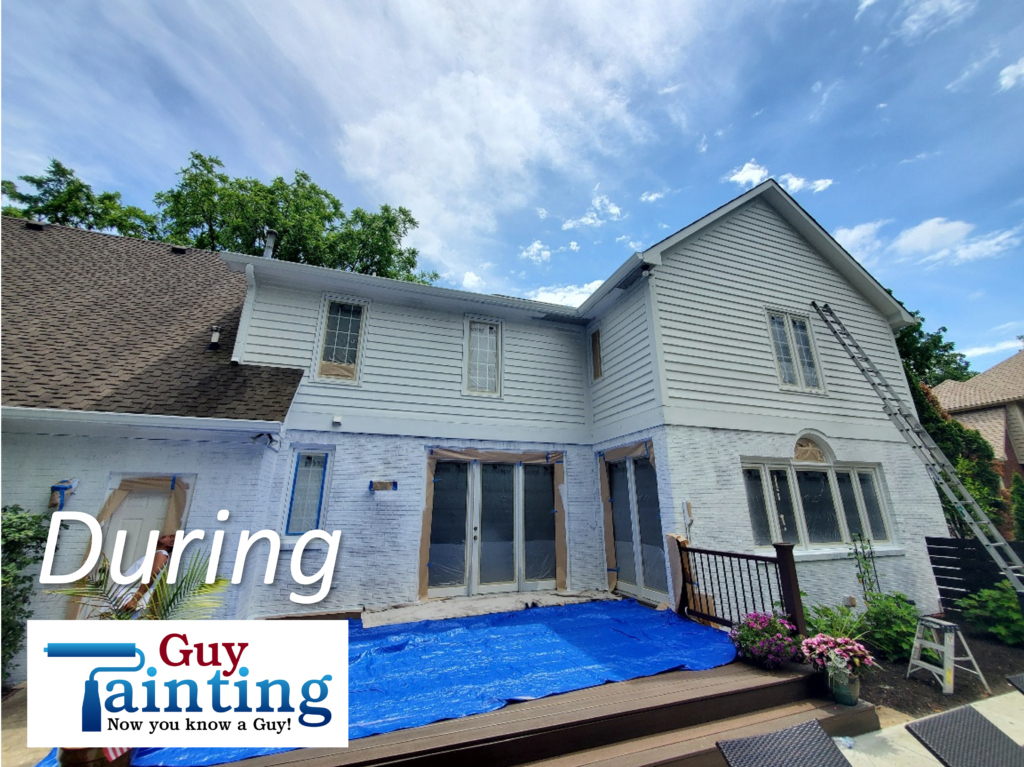 As a service, we are also able to offer new gutters and downspouts. The perfect time to replace those is during a painting project, and we can make it easier by handling all of that for you. Since we were doing such a big overhaul on this home's exterior, the homeowner's thought it would be ideal to take care of both projects at once. They chose gutters with gutter covers to reduce future maintenance. In addition, they chose to have their gutters and downspouts painted a contrasting dark color in order to stand out.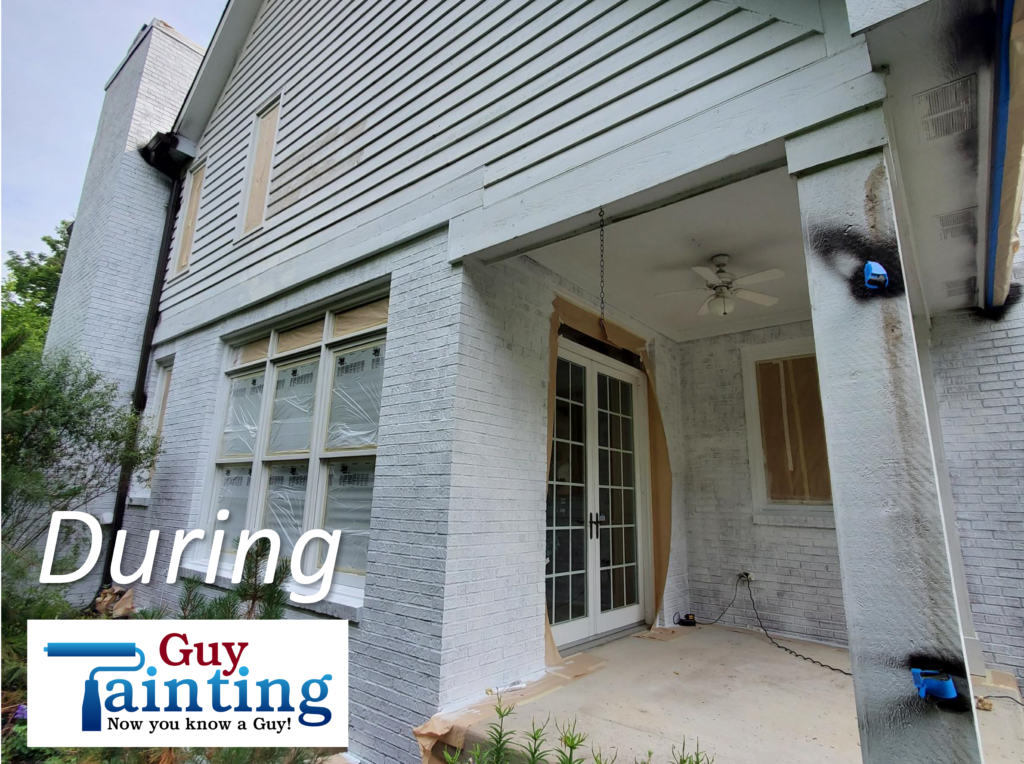 Once painting started, our Quality Managers were on site to check the progress and quality of this project every day. We take care of the details so the homeowner can just relax and know that the job is being completed with care. Our results and reviews speak for themselves!
The Finished Product
The end result of this project is stunning. The house feels contemporary while still timeless, welcoming and warm. We want to spend a quiet afternoon on the porch of this house – but we are on to the next home!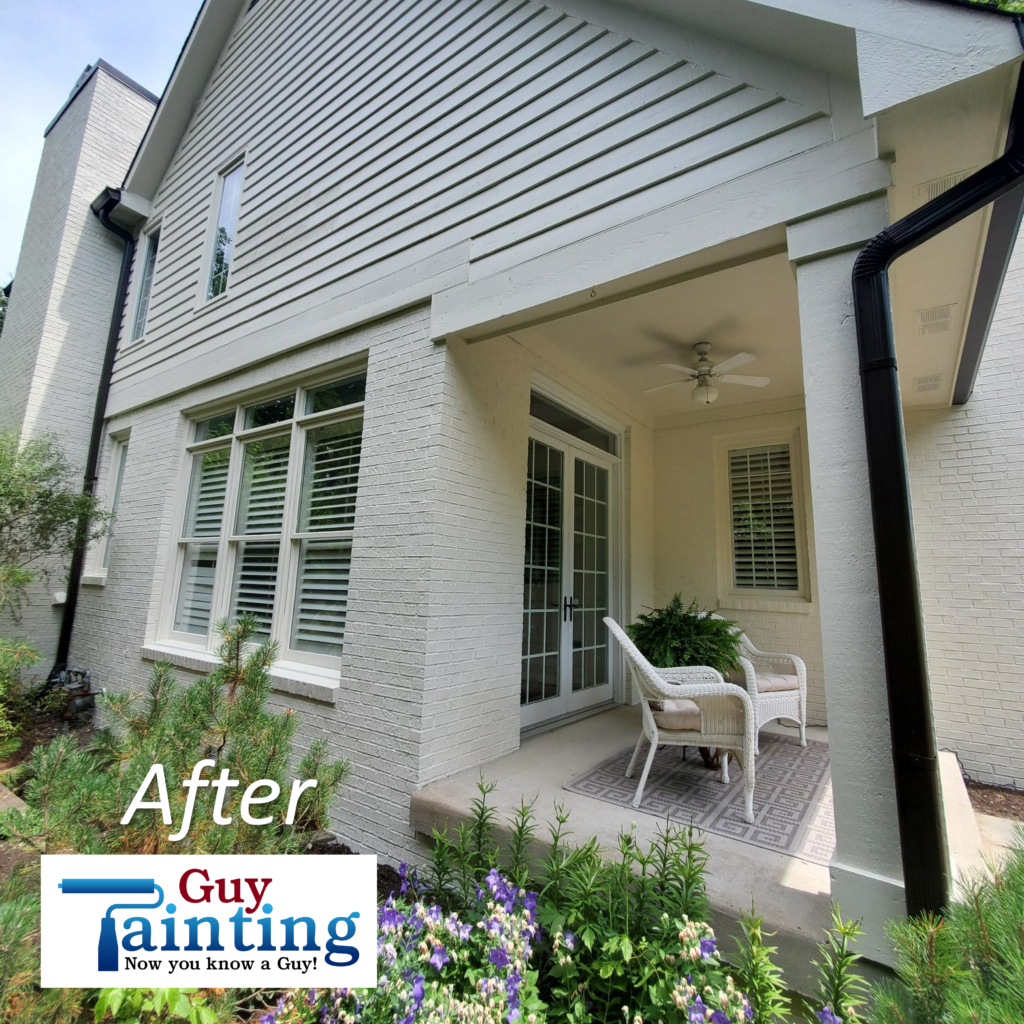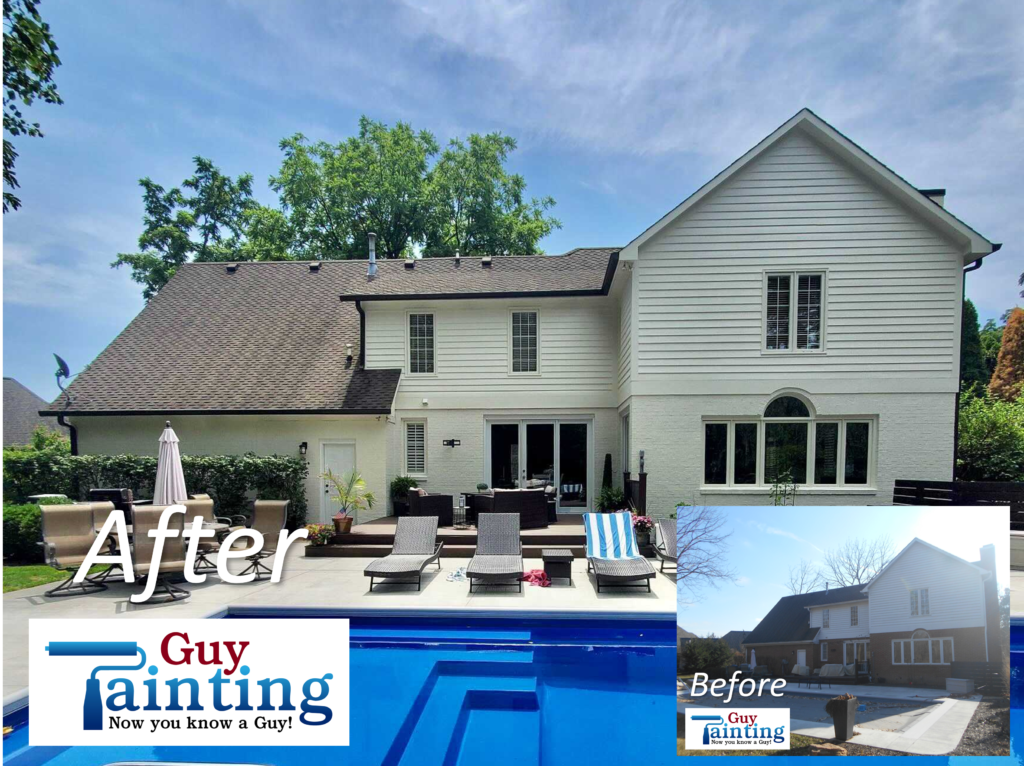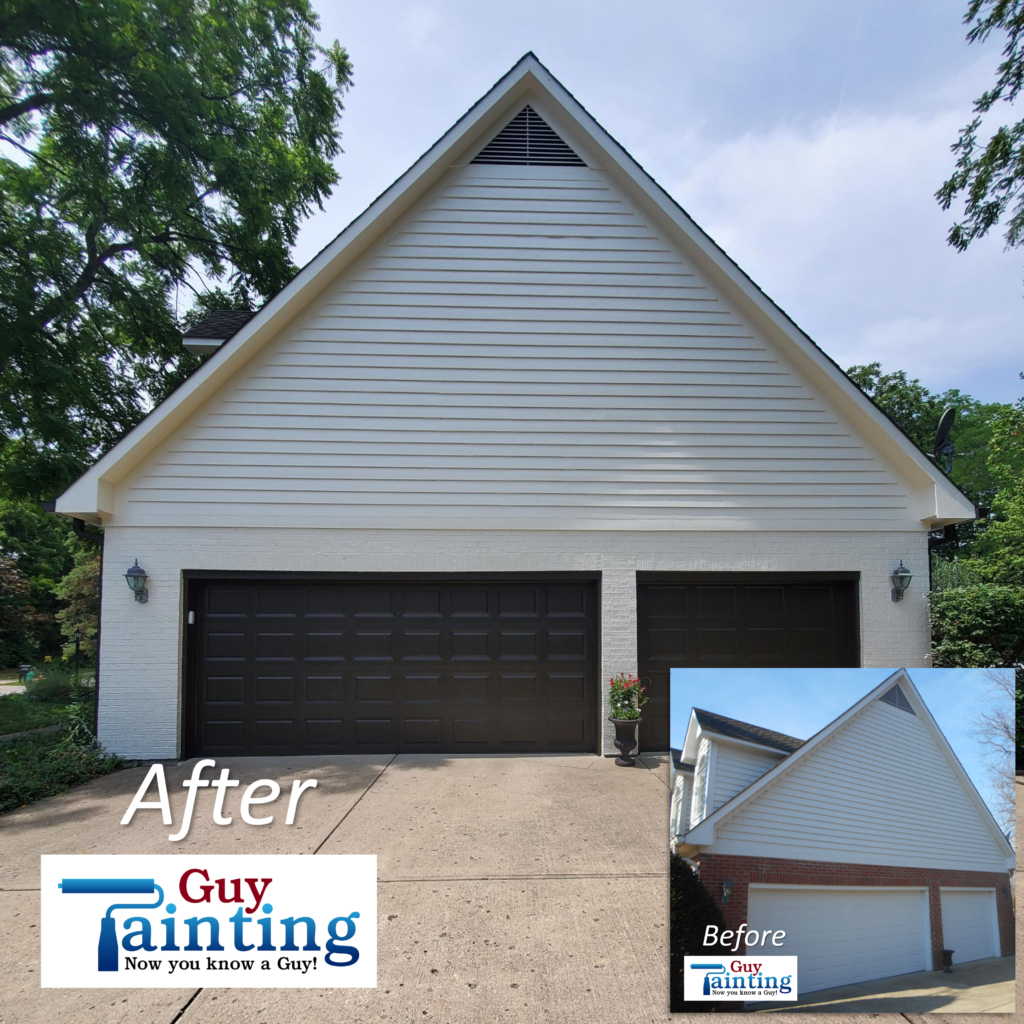 If you're thinking about your next painting project, give us a call and let us help you create an incredible home that you're sure to love.
Now you know a Guy!