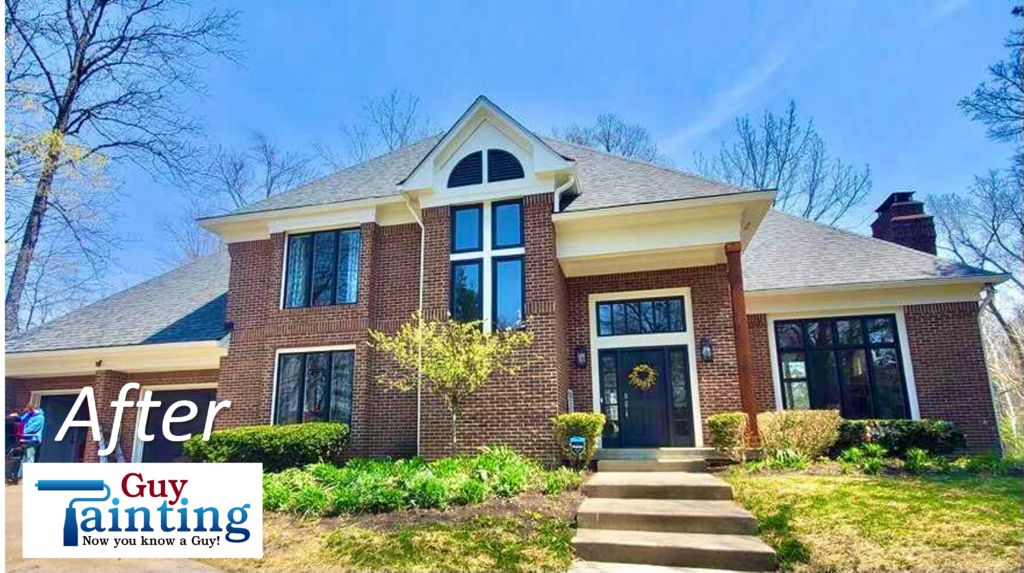 A modern update for this Geist home!
The homeowners of this Indianapolis home called us to get a quote for painting the exterior of their house for a modern update. They had recently purchased the home and had a lot of work to do to make it their own. We were happy to come by and give them a free quote for exterior painting and wood repair!
This house had a lot of wood damage, so the first thing we do is go over everything we are suggesting in detail. We walked around with the homeowner and pointed out areas of wood rot, and how we fix wood rot and then paint it so that it looks original to the house. Like most houses of this age, we needed to replace wood rot on the windows, soffits, trim pieces, doors, fascia, and wood siding.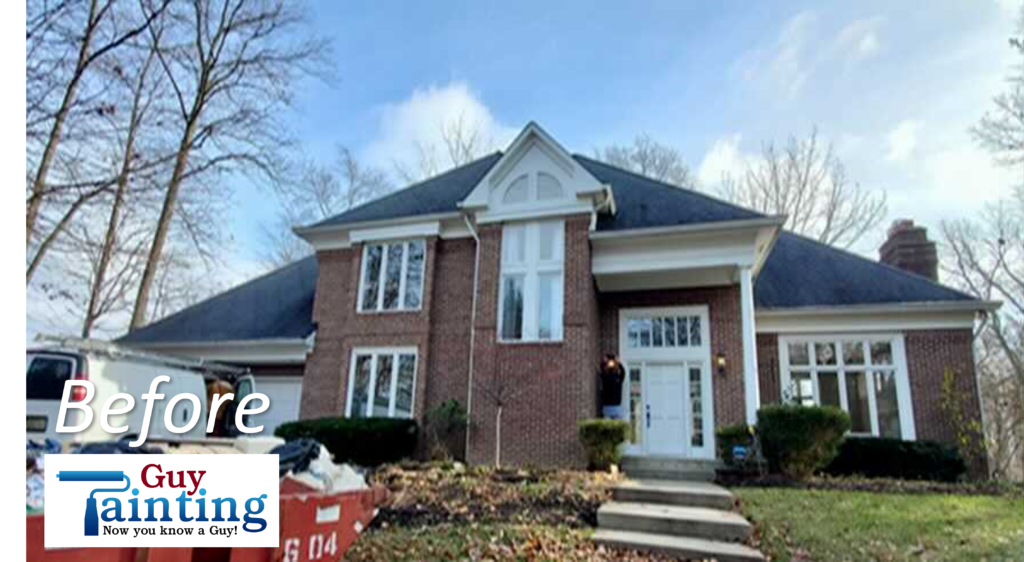 Wood Repair
The first step of painting and repair is having our carpentry team come to take care of the wood replacement. We were able to start that in early spring, that way painting could start as soon as possible. Our carpenters found a few additional pieces of wood to repair, and the homeowners were happy that our team could take care of it immediately. We are happy to have some of the best carpenters in the Indianapolis area for our carpentry projects. Our homeowners love when their homes look as good (or better!) than when they were first built!

Painting
Next we had one of our professional painting teams come to prepare the house for painting. Everything that we are not painting gets covered or protected to keep your home spotless. We started painting everything at this house in Sherwin Williams SW 7008 Alabaster, a popular warm white.
After that, the homeowner decided to take a bold step and paint the windows black, a popular modern painting update. They chose Sherwin Williams SW 7069 Iron Ore for this. Our team protected all of the newly painted white trim and did a phenomenal job creating this modern look.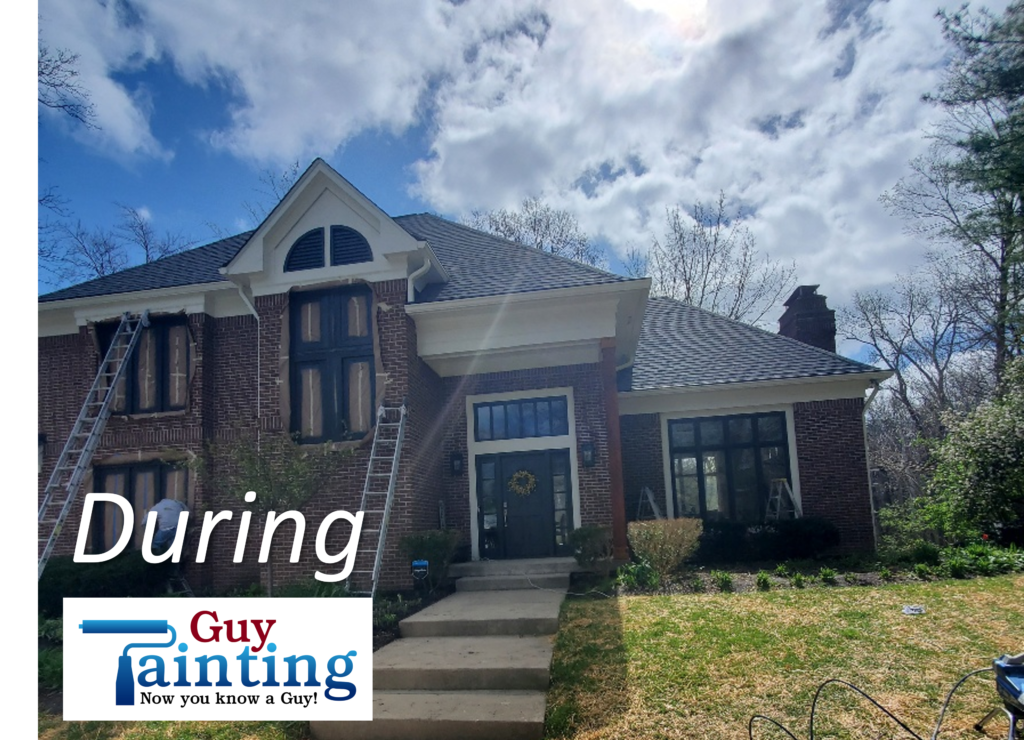 Black windows are increasingly popular, and luckily that would work for this homeowner. We don't always recommend black windows for every house and every window, but talk to us and we can go over options for your house!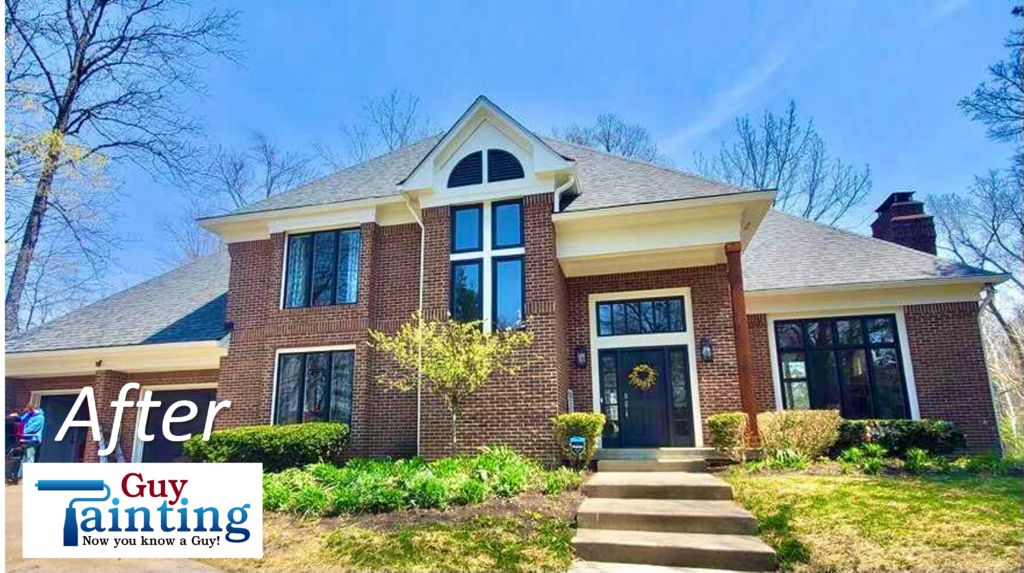 The customer loves this house as much as we do, and we're happy they loved our crew:
"Wonderful! Great customer service, good cleanup."
When you're ready to make a change, give us a call
GUY PAINTING – Now you know a Guy!  317-708-1200