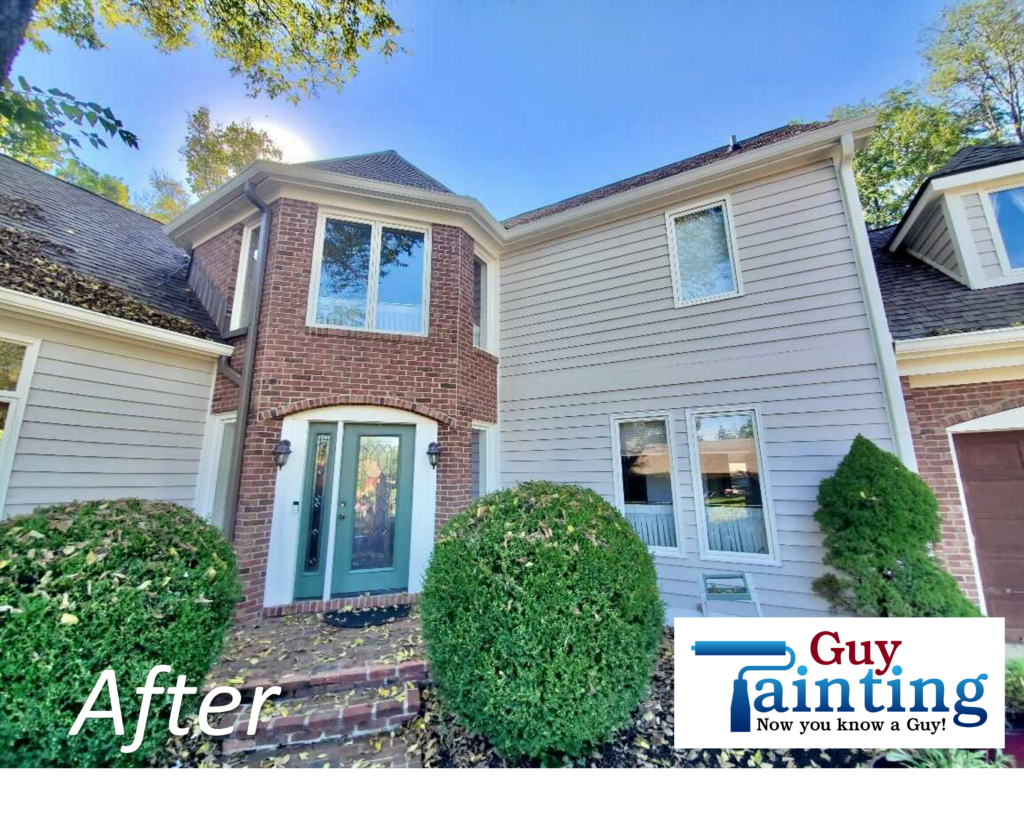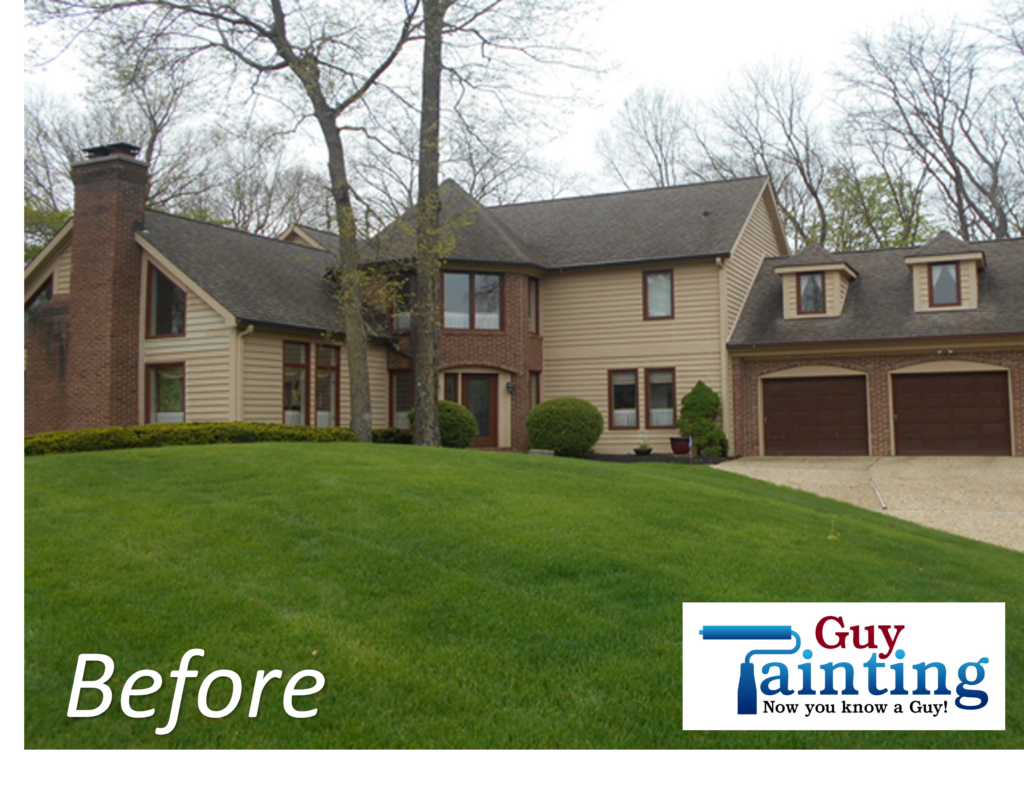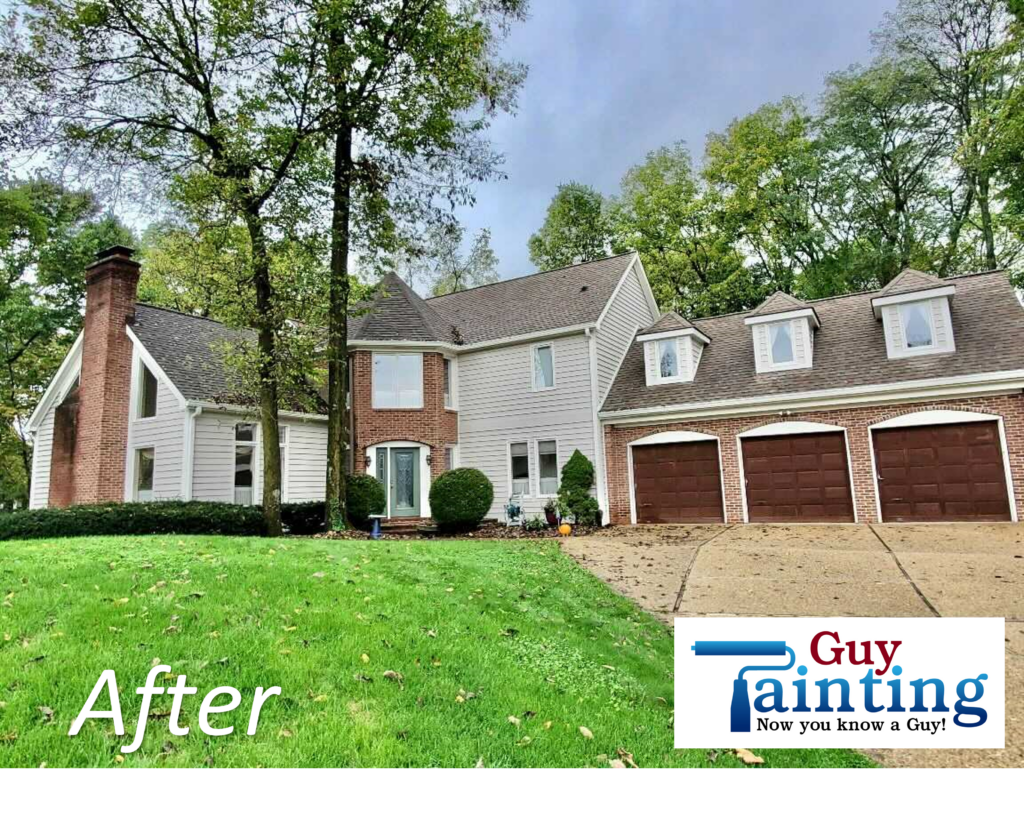 This Geist homeowner reached out to us after looking for professional painters in Indianapolis and seeing our many great reviews on Angie's List to get a painting quote this past spring.
Sean went out to do a free estimate, and gave them information on our painting process and what to expect when having your house painted. He took a look at the current state of the wood siding and trim on the side of their house, and gave them information on what needed to be replaced. Luckily, our carpenters could take care of all the wood repair needed on the home! Like most homes of this age, that included wood window repair, wood door frame repair, wood trim replacement, and some siding replacement, too. We detail all of that in your quote so that you know what we are suggesting to update.
It's so common to see this kind of color scheme in these neighborhoods in Geist. The homes were all built in the mid 1980's and the colors are ready for some updating. Like everyone, this customer was asking "What color should I paint my home?" and we happen to have the secret: working with professional color consultant! We offer this color selection service for FREE with many of our interior and exterior painting projects and we think it's a great way to figure out what color to paint your house, especially if you are overwhelmed with the dated colors and can't even decide where to start! Sometimes, customers want to go with something modern, but often it's just a matter of taking a more modernized color approach to their individual home.
This customer had their free meeting with Rachel, our professional color consultant, and decided on a beautiful and natural color scheme including PPG Porter Paints Ashen 1023-3, Off White 1024-1, Thyme Green 1128-6, and Granite 1022-6.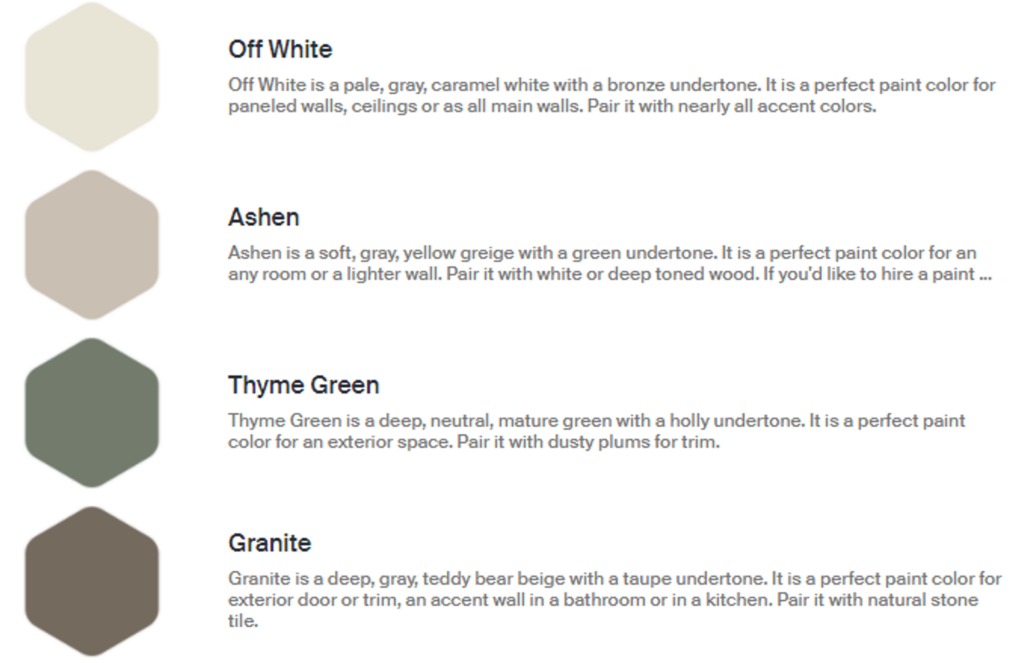 The first step on this project was carpentry, so our carpenters went out to get started on the wood replacement. They always conduct a thorough walkthrough of the home to check all the wood and found a few more pieces of siding that needed to be replaced, and they took care of it on the spot.
One of the biggest parts of painting is preparing the house to be painted! Our painters take great care to power wash the house to prepare the surfaces for paint. They we take care to tape off areas, protect windows, and section out how they will paint your house. The painting portion was led by one of our professional painters, Leobardo, and his team.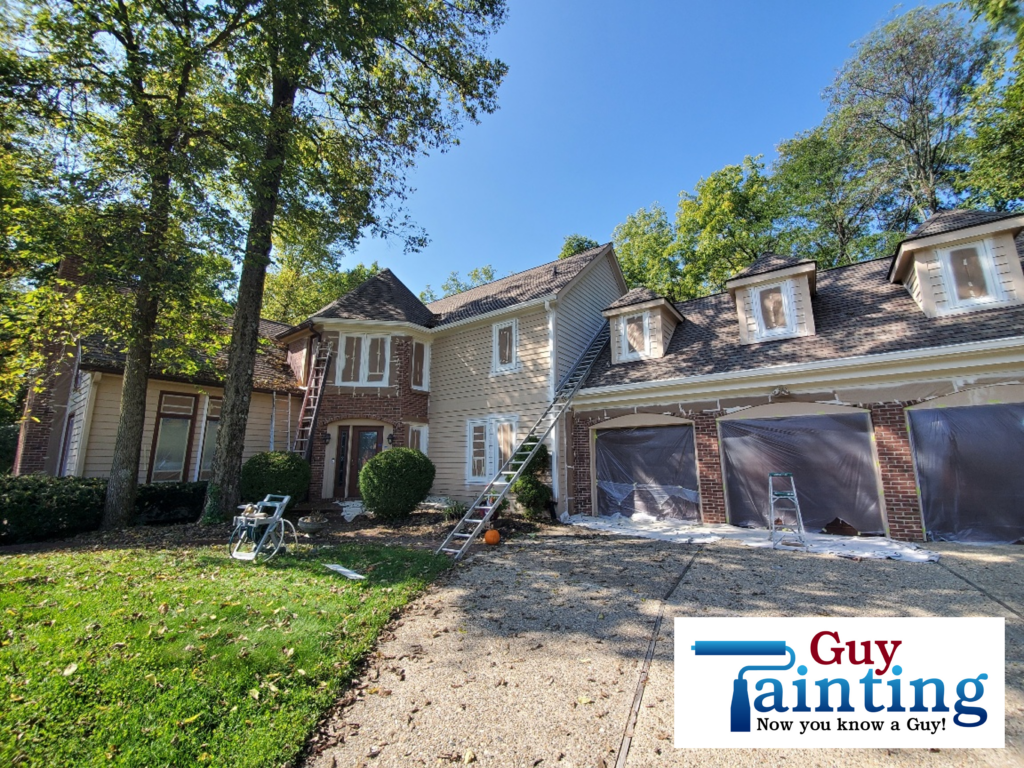 The results are stunning, and the fresh color scheme made such a stunning update to this home that will last for years. The homeowners gave us straight A's on their grade card and said the process went very well, and we are happy to see another beautiful house completed by our Indianapolis painting team!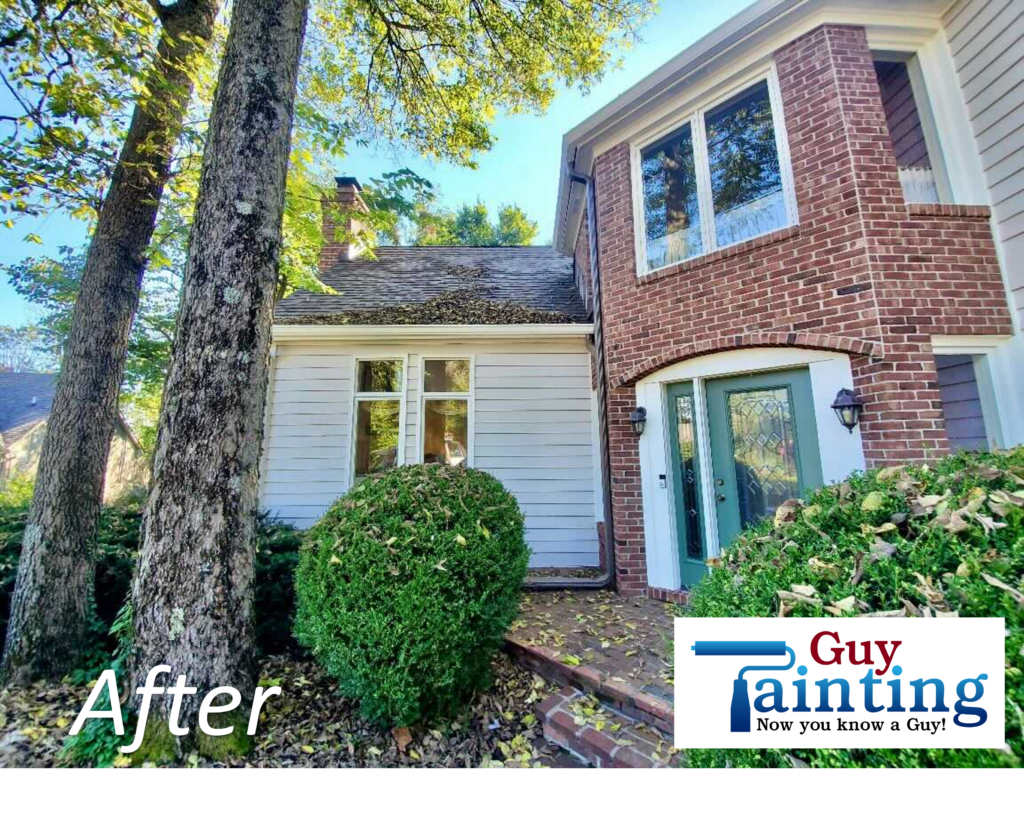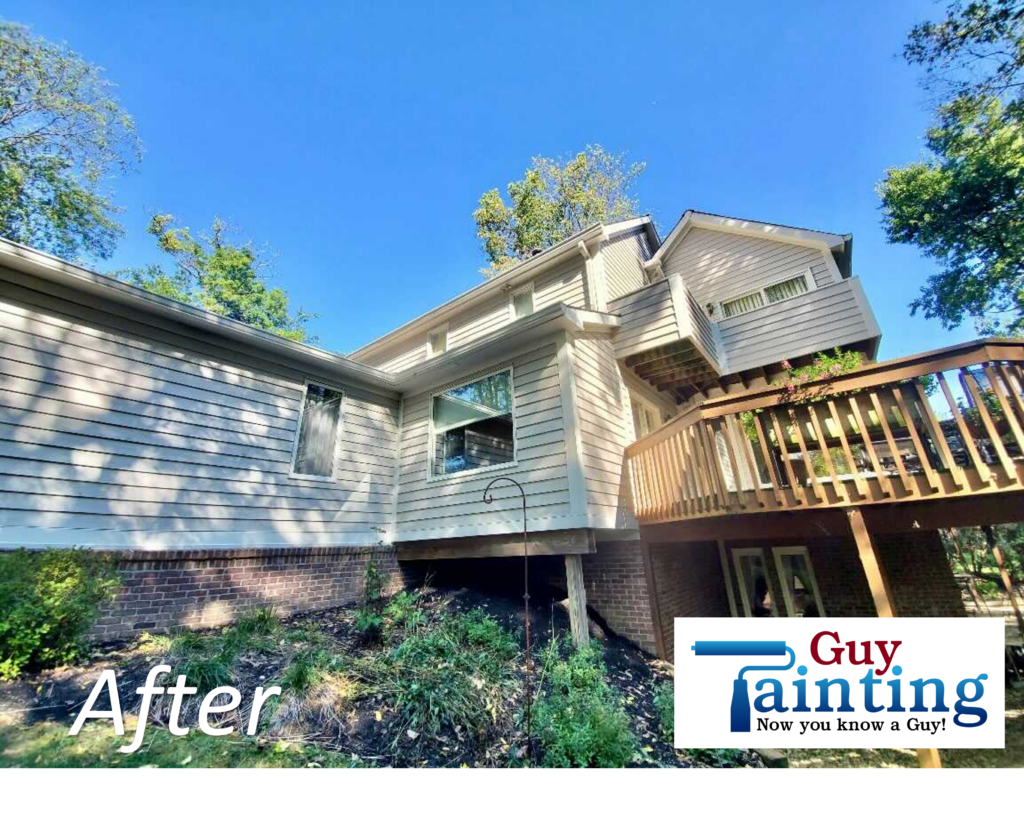 If you love this look but don't know where to start – just give us a call! We'd be happy to talk about your project and get you a free estimate to make your house your dream home!
GUY PAINTING – Now you know a Guy!  317-708-1200