We were recently called to help paint this Carmel home. Like many homes, this house had some painting and decorating choices that were starting to look outdated. They had seen Guy Painting trucks in their neighborhood and called us to get their free painting quote to take care of updating their interior painting!
Alltus came out to take a look at their house and to understand what they were hoping to achieve, and worked with the homeowner to put a plan in place that was in their budget and would help them love the look of their home again. This homeowner had colors picked out already, so they did not need to take advantage of our free professional color consultations. Shortly after, our professional painting crew came out to take care of wall repair, wallpaper removal, skim coating and sanding over old faux painting finishes to give a modern and contemporary look that complements their house and lifestyle.
The homeowners chose a mix of two neutral grays:
Sherwin Williams SW 7058 Magnetic Gray – a neutral, modern gray used in the bedrooms pictured
Sherwin Williams SW 7015 Repose Gray – a warm, brighter gray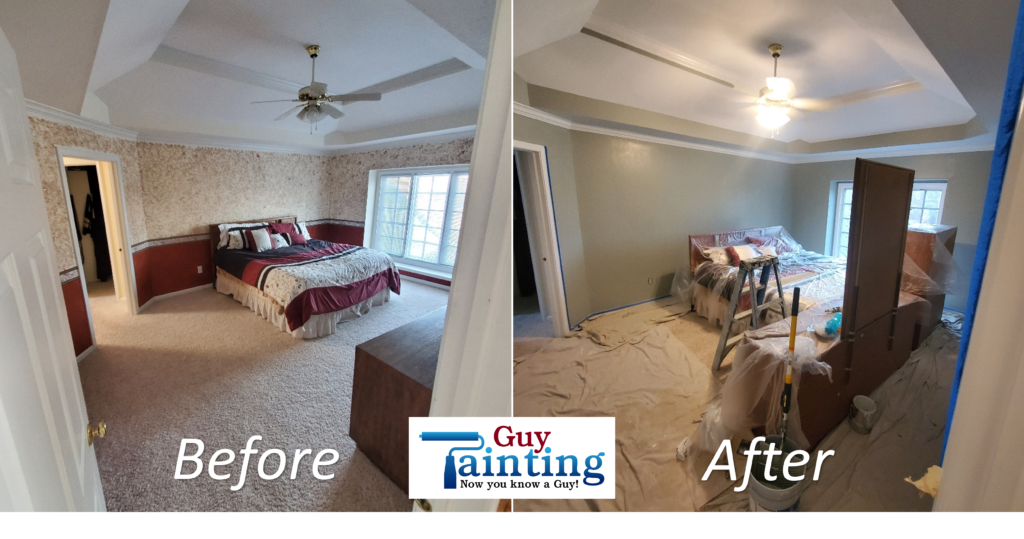 Faux Painting Finishes
You can see some of the styles that were very popular in the past and that can cause some issue when painting over. Faux painting finishes often created a texture on the wall, and it is important to have a professional painting company who knows how to prepare the surface for painting. In some cases, lightly sanding the walls to remove the edges of the faux finish is enough. Other times, we need to skim coat over the paint in order to provide a smooth surface for painting. As with all painting projects, preparation is key! Our painting team takes the time needed to do a project correctly so that you can enjoy the results for years to come.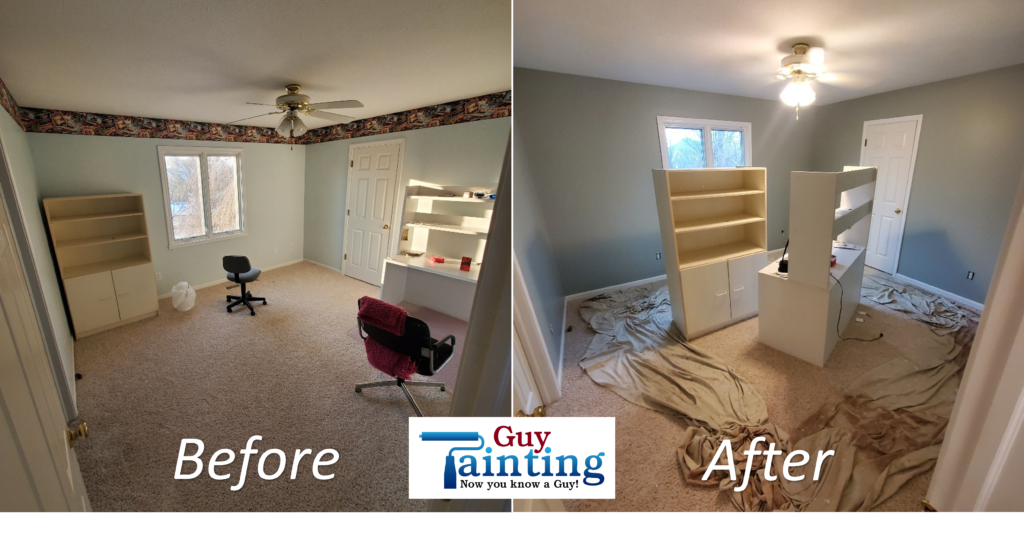 Wallpaper Removal
This house also had some wallpaper borders that needed to be removed prior to painting. Removing wallpaper can be a difficult job and it is important that your painter has experience to do this correctly. Our professional painting teams have the knowledge on how to remove wallpaper without damaging the wall, and know how to prepare that surface for painting after wallpaper removal.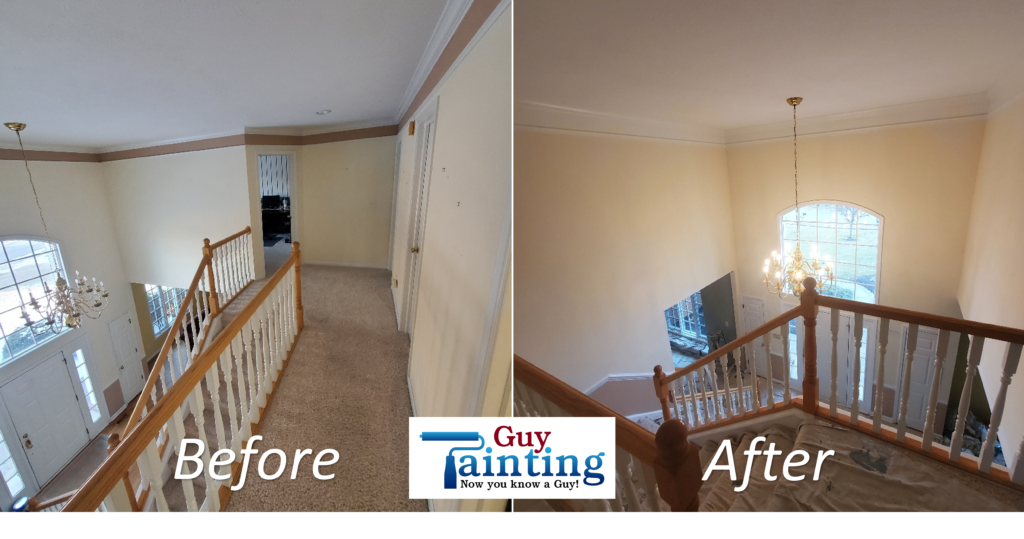 One other project that we think looks great was the decision to paint the trim in the foyer white with an extra large strip of white. This gives the viewer the impression that the room has bigger crown molding than it does. This is a wonderful effect, especially when painting a room with tall ceilings like this, and we think it turned out wonderfully. This is a great way to save money during a renovation or while redecorating.
If you're thinking about a painting project, give us a call! We are happy to talk about options to help you achieve your goals and stay in your budget.