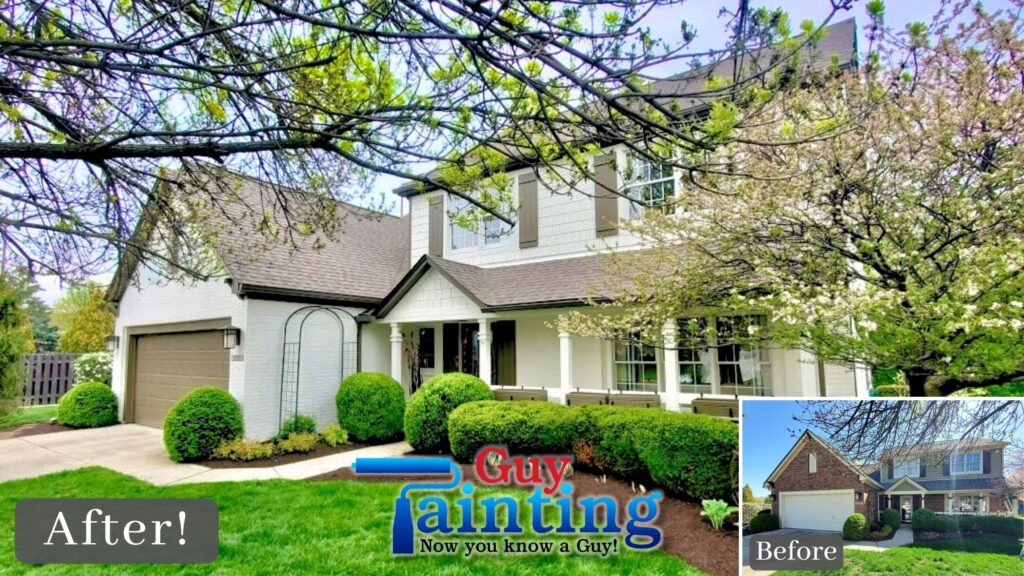 The homeowners of this Carmel home called us to get a quote for painting the exterior of their house for a modern update. They wanted a full makeover, and for that they were going to need to paint the brick! We were happy to come by and give them a free quote for exterior siding and brick painting.
The first thing we always want to do is understand your goals for your painting project. We walked around with the homeowner to review the entire house and put together a quote for everything. They had some wood rot, so we pointed that out and included wood replacement in their detailed quote for painting. This family also wanted some interior painting completed, so we put together a full proposal based on their painting goals.
Color Selection
When painting, color selection can be an overwhelming decision.
How do I choose the best color for my house?
How do I pick the best shade of white for my home?
Should I paint my brick the same color as my siding?
Luckily, we've got you covered! Like many of our customers, this homeowner received a complimentary color consultation. We sent a professional designer and color expert to their house to help them pick out just the right colors to achieve the look of their dreams!
With our designer's help, the homeowners chose Sherwin Williams colors for their project:

Brick Painting
When it comes to painting brick, the process, products, and experienced painters are all crucial pieces to achieving a finish that will last for years. We clean the brick to remove any surface debris that could prevent adhesion, and we use tape, paper, and cloths to protect any surfaces that we won't be painting. Next, we apply a high-quality masonry primer. This primer will seal the brick to help prevent deterioration, block the color of the bricks from showing through, and provide the base layer for paint to stick to.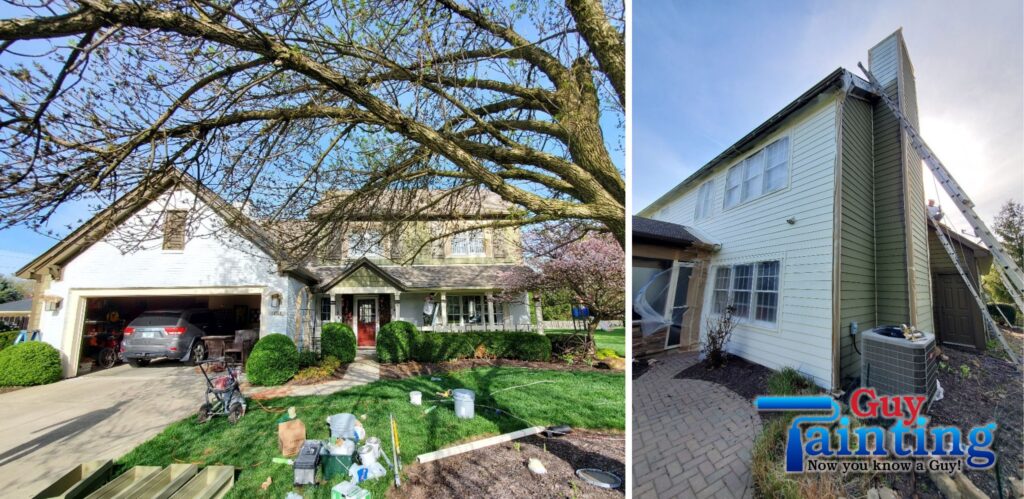 After that, we will paint with a high-quality exterior paint. Different homes and colors have different needs, and our experienced team of painters and managers will make sure that your home has the perfect products for your situation. Most of our projects use Sherwin-Williams paints and products, but we also use PPG/Porter Paints and Benjamin Moore products when appropriate. Your quote will show what products we will use to create your dream home look!
The Result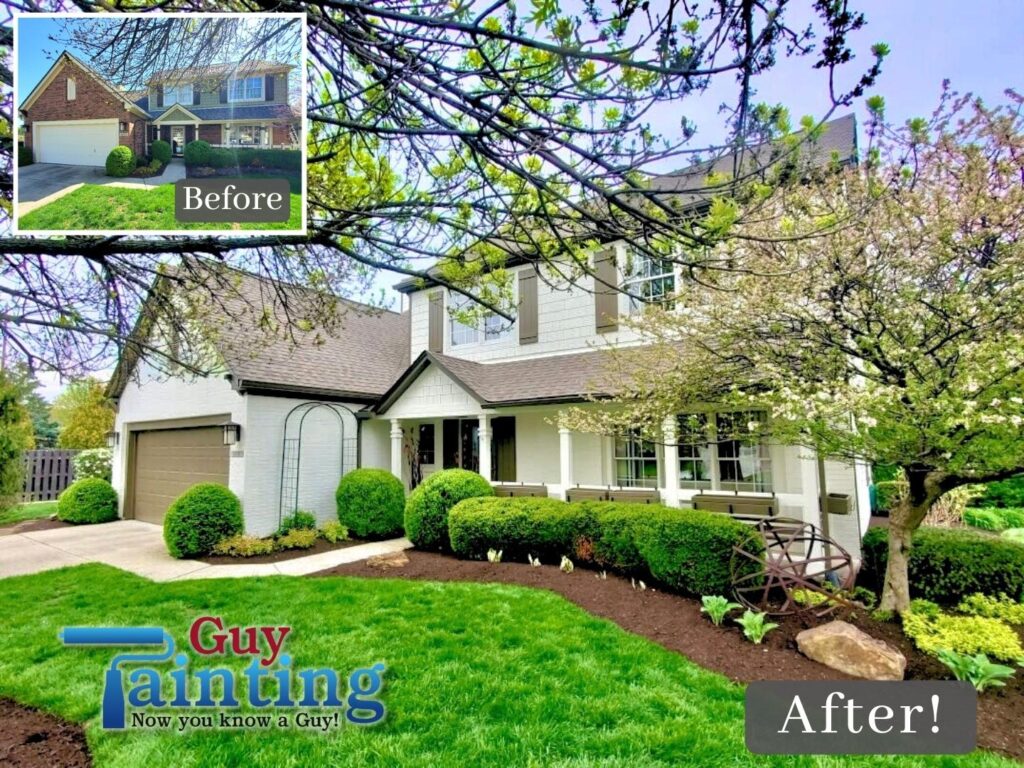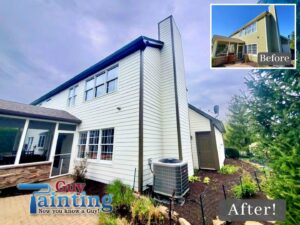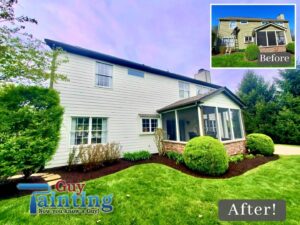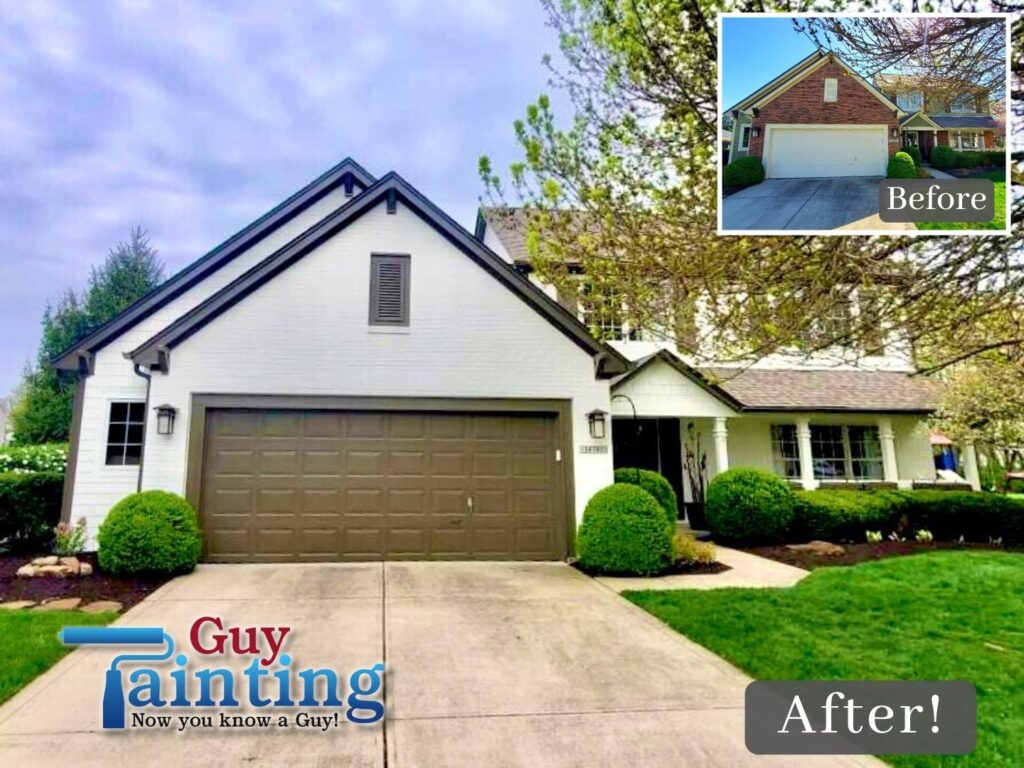 Our favorite things to see: a beautifully painted home, and another straight-A grade card!
Every customer gets a grade card at the end of every project, it's the chance to let us know how everything went. We LOVE seeing how happy our homeowners are! Our painters, carpenters, and managers all pride ourselves on creating beautiful homes for all of our customers!
When you're ready to make a change, give us a call or schedule your free quote online today!
GUY PAINTING
Now you know a Guy!  317-708-1200
Take a look at another of our brick painting projects here: